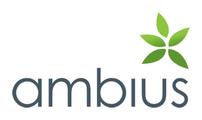 BUFFALO GROVE, IL -- (Marketwire) -- 08/21/12 -- Ambius, www.ambius.com, the premier global creator of ambience for businesses and eHow.com, a Demand Media (NYSE: DMD) property and leading online destination for practical, trusted advice and know how, announces the expansion of their video garden channel with three award-winning Ambius designers: Charlee Storner, Janice Nath and Chris Karl.

"eHow is a favorite destination for anyone seeking expert counsel with their videos reaching over thirty nine million monthly views," said Michelle Rodwell, Vice President, Marketing, Ambius. "We are excited to present three members of our design team as garden gurus to the eHow family. Our Designers' horticultural expertise is deeply rooted and is routinely applied to commercial buildings, but also transcends well to home environments." All of the garden video vignettes from Ambius are available to watch free of charge.

Janice Nath, www.ambius.com/janice, a San Diego-based Ambience Architect, hosts thirteen instructional video tutorials which are now available on eHow. Highlights of her garden video vignettes include:

•How to Grow Flowers Hydroponically - Hydroponics is a soil-less system of growing. Janice Nath demonstrates how to grow flowers hydroponically in this video clip.

•Potted trees for Patios - Potted trees can make a great addition to any patio, whether it's covered or not. Learn about potted trees for patios with help from a creative and committed designer in this video clip.

•How to Care for a Basil Plant - Basil plants are herbs that like to grow in warm, sunny spaces. Janice Nath demonstrates how to care for these plants in this video clip.

•How to Prolong the Life of a Poinsettia - Poinsettias love well-drained soil and high humidity, among other things. Learn how to prolong the life of a Poinsettia in this video clip.

•What Are the Different Types of Pothos Ivy? - Pothos are commonly used plants across the world. Janice Nath discusses the different types of Pothos ivy in this video clip.