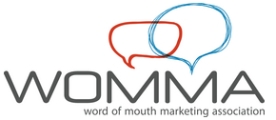 CHICAGO, IL -- (Marketwire) -- 08/14/12 -- The Word of Mouth Marketing Association (WOMMA) today released a new edition of its social media marketing disclosure guide that can help time-starved marketers stay out of hot water with the Federal Trade Commission (FTC) and others.

The new edition of the "WOMMA Social Media Marketing Disclosure Guide" is being released to the public today, and it's packed with information about the do's and don'ts of creating ethical social media marketing programs that comply with FTC requirements.

The guide clarifies:

•The FTC's expectations of social marketers, in plain English •Best practices in disclosure •Social media policy requirements •What to do on Twitter and other space-constrained platforms •Compliance monitoring and remediation •Plus much more

"It's important that WOMMA's Social Media Disclosure Guide reflect the maturing social media landscape," said David Witt, WOMMA Chairman and Director, Global Digital Marketing and Brand PR, The Hershey Company. "In this important realm of word of mouth marketing, our members want to ensure they are practicing the most ethical standards of disclosure and we want to provide them, and other marketers, with an up to date and detailed guide."

The WOMMA social media marketing guide translates the FTC's legalese into everyday language, and it provides examples that help bring the issues to life. A number of significant changes were made to the guide to address changes in technology, platforms, uses and regulation in the areas of Word of Mouth and social media marketing. Notably, the FTC had clarified the responsibilities of advertisers and their agencies with respect to establishing polices, communicating those policies and monitoring programs for compliance with those policies.

In addition, a number of additional concerns were raised that marketers should be aware of for ethical and regulatory challenges. Definitions were updated; blogger was updated to advocate; advertiser to marketer and the scope of the guide was expanded to include new platforms and incentives that are used by marketers today.

The following are the key considerations taken into account for the latest updates:

•Confusion around responsibilities of various stakeholders (Advertisers, Bloggers, Agencies, Vendors, Influencers) •Syndication of content across channels •New platform challenges •Updated guidance from the FTC •Updated guidance from other industry groups •Reasonable monitoring of disclosures and claims

Key online platforms covered in the WOMMA Social Media Marketing Disclosure Guide include, but are not limited to blogs (e.g., Blogger, Wordpress), microblogs (e.g., Twitter, Pinterest), online comments (e.g., Disqus), social networks (e.g., Facebook, LinkedIn, Bebo, Hi5), video sharing websites (e.g., YouTube, Vimeo), photo sharing websites (e.g., Flickr, Picasa, Pinterest), curated content (Storify.com, Paper.li, Scoop.it), sponsored content, affiliate networks, referral networks and podcasts.