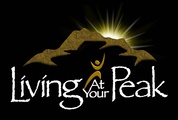 VAIL, CO -- (Marketwire) -- 07/10/12 -- Marathon legends, cycling champions, renowned researchers and the nation's leading health and fitness experts will be among the presenters at Living at Your Peak (www.livingatyourpeak.org), the nation's only gathering designed to help health-conscious individuals and influencers discover how to live longer, better and impact the wellbeing of their world. The Vail Symposium today announced the notable lineup of speakers for this inaugural event, to be held September 13-15, 2012, in Vail, Colo.

"Featuring one-on-one interactive sessions with recognized experts in an intimate setting, Living at Your Peak offers attendees the unique opportunity to share an exclusive, life-changing wellness experience," said Jamie Stone, Living at Your Peak event champion and a board member of the Vail Symposium, a non-profit organization responsible for Living at Your Peak.

Tennis legend and health advocate Martina Navratilova will keynote the event. Jenna Wolfe, co-anchor of NBC News' Sunday TODAY show, will emcee. Living at Your Peak's renowned list of presenters includes experts in the areas of fitness, nutrition, cognitive health and well-being, preventive medicine, longevity and stress, sports fitness and personal health.

Fitness

•Josiah Middaugh, professional triathlete, seven-time XTERRA national champion, eight-time American snowshoe champion, certified strength and conditioning specialist. •Ellen Miller, manager and coach of the U.S. women's mountain running team, Mount Everest climber and adventure racer. •Jeff Olson, RLT, champion skier, two-time Olympian, three-time national champion and Pan American Gold Medalist, co-founder and president of Well Nourished Worldwide, co-founder of the Metro Denver Health and Wellness Commission and the Zyozy Foundation. •Uta Pippig, world-renowned marathoner, founder and president of Take The Magic Step, LLC and co-founder of the Take The Magic Step Foundation.

Nutrition

•Paul Anders, restaurateur, executive chef at Vail's Sweet Basil restaurant. •James Hill, PhD, executive director of the Anschutz Center for Health and Wellness, leading expert and author on nutrition. •Kelly Liken, former Top Chef and Iron Chef America contestant, proprietor of Vail's Kelly Liken Restaurant. •Kevin Nelson, award-winning executive chef at Vail's Terra Bistro restaurant.

Cognitive Health and Well-Being

•Cheryl Chessick, MD, associate professor of psychiatry at the University of Colorado (CU) School of Medicine, director of women's studies and treatment at the CU Depression Center. •Jack D. Edinger, PhD, insomnia researcher and clinician, professor in the Department of Medicine, Division of Sleep Medicine at National Jewish Health, adjunct professor at Duke University Medical Center. •Clifford Saron, PhD, associate research scientist, Center for Mind and Brain and M.I.N.D. Institute, University of California, Davis. •Matt Vogl, deputy director of the University of Colorado Depression Center.