startupamericapartnership.org" target="_blank" >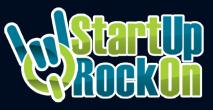 WASHINGTON, DC -- (Marketwire) -- 06/08/12 -- Today, the fast-growing startups of EventFarm, HyperVocal, and FIGHTER Interactive, who have joined forces to launch "StartUp RockOn," are proud to announce a partnership with Startup America on their events at the Republican and Democratic National Conventions. StartUp RockOn is a series of events highlighting the importance of America's start-up community to the future of the nation. The Grammy-winning band, The Roots, have signed on as the headliner for StartUp RockOn at the DNC in Charlotte.

As a growing movement focused on providing startups with access to the resources and networks they need to succeed, Startup America will be focused on bringing in startups, partners and experts to the events at the conventions to highlight the vitality of America's startup economy.

Startup America CEO, Scott Case, stated, "As the RNC and DNC capture the attention of the country, it's imperative to highlight the importance of startups to our national economy, and we're incredibly excited to partner with EventFarm, HyperVocal and FIGHTER Interactive -- three hard-working startups themselves -- to do just that."

Launching at the Republican and Democratic National Conventions through a thrilling series of events where conventioneers will want to be and be seen, StartUp RockOn will combine exciting live music & programmed events by day and night to bring together entrepreneurs, policymakers, celebrities, and other VIPs. Startups will be highlighted, as well as given a chance to meet and learn from those that have come before them.

The StartUp RockOn leadership team stated, "From a garage band to culture-shifting software, from next-generation media companies to 21st century energy solutions, the greatest American success stories start (and will start) through ingenuity, creativity, hard work and perseverance. StartUp RockOn honors the entrepreneurs of America's bright future."

As the exciting series of events begin to be announced, the legendary band, The Roots, have signed on to headline StartUp RockOn at the Democratic Convention. Details of the RNC events are yet to be announced.

In addition to these stand-out events, the StartUp RockOn Challenge will help bolster one national and one local startup with a seed grant, ensuring the legacy of StartUp RockOn at the Conventions will live beyond two weeks in Charlotte and Tampa.

Current partners/sponsors of StartUp RockOn include: Microsoft, WordPress, Entertainment Software Association, America's Natural Gas Alliance, Southern Company, and MassChallenge.

For partner and sponsorship opportunities, please contact the StartUp RockOn team at startuprockon.com">info@startuprockon.com.

About Startup America Partnership
The Startup America Partnership is a growing national movement of thousands of founders, experts and resources providing startups access to the corporations, investors, and services they need to grow. Launched at the White House in early 2011, the Partnership brings together startups and local champions from around the country focused on creating successful networks for young, high-growth companies to thrive. AOL co-founder Steve Case chairs the Partnership and the Kauffman and Case Foundations are its founding partners. American Airlines, American Express OPEN, Dell Inc., Intuit Inc., Microsoft and NYSE Euronext are corporate sponsors. For more information on the Partnership, visit www.s.co and follow us @startupamerica and startupamerica">www.facebook.com/startupamerica.