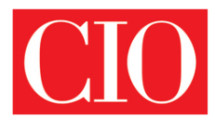 FRAMINGHAM, MA -- (Marketwire) -- 06/25/12 -- Hundreds of CIOs and senior IT executives from around the globe will gather at the annual CIO 100 Symposium & Awards Ceremony to share their IT strategies for driving business growth, as well as honor the top 100 innovative IT organizations. The event will take place Aug. 19-21, at the Terranea Resort, in Rancho Palos Verdes, Calif.

Among the renowned IT leaders speaking at the event is FedEx Corp. CIO Robert Carter, who will reveal the dominant design emerging from the chaos of cloud to accelerate business growth in his keynote address. Leading the charge toward this cloud transformation are what Carter calls "the four horsemen of dominant design" where standardized interconnected servers, networks, storage and software provide IT the kind of flexibility and speed today's demanding market requires, while creating competitive advantage.

Additional CIO 100 Symposium Presenters:

•Kim Hammonds, CIO of Boeing: discussing how the aerospace leader innovates with supply chain providers worldwide •David Kline, SVP and CIO of Viacom: sharing how technology is changing the future of digital content distribution •Wayne Shurts, CIO of Supervalu Inc.: reviewing his advanced use of social media tools to speed enterprise-wide decision-making

"The mandate for innovative use of technology is more critical than ever today, as companies roll out mobility, social media, big data and cloud strategies," says Maryfran Johnson, editor in chief, CIO magazine and events. "Our CIO 100 Symposium gives business technology leaders a great forum to exchange ideas, advice and perspective on the future of their organizations."

Other CIO 100 Symposium highlights include the 25th annual celebration of the CIO 100 awards, a highly competitive program that honors the 100 top IT organizations for their use of innovative technology for business value. The event also features a unique hands-on "Innovators Workshop" where selected CIO 100 winners gather with attendees in small groups to talk in detail about their winning projects.

Another exclusive offering at the event is a session run by the CIO Executive Council titled, "Creating Your Senior IT Team of the Future: A Workshop on Talent Management and Development."

"With business requirements changing so quickly, CIOs are challenged to build IT leadership teams that can keep pace -- and drive competitive value," says Pamela J. Stenson, senior VP and general manager of the CIO Executive Council. "This session will give CIOs an opportunity to rate the leadership abilities of their current IT team, and to learn how to build a winning talent management strategy for long-term competitive advantage."