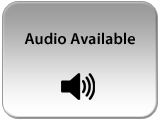 Audio recording of 911 emergency call from 6-year-old Matthew Methling, after injuring his eye using fireworks.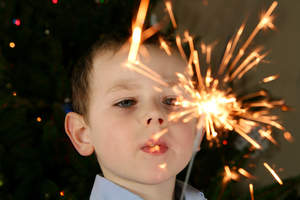 Children are most at risk for eye injuries from fireworks. Even sparklers are dangerous.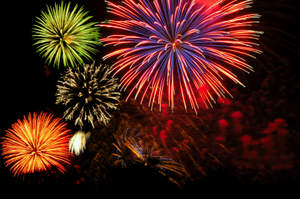 SAN FRANCISCO, CA -- (Marketwire) -- 06/20/12 -- As the Fourth of July holiday nears, the American Academy of Ophthalmology is urging Americans to protect themselves and their children from fireworks eye injuries. Of the 9,000 fireworks-related injuries each year, 21 percent impact the eyes and more than half of the victims are young children or teenagers.(1)

Fireworks of all types, including sparklers, are dangerous. Sparklers typically burn at 1,200 degrees Fahrenheit and cause 27 percent of all fireworks injuries, including third-degree burns. Bottle rockets cause some of the most serious eye injuries. Errant bottle rockets can injure bystanders and cause eye lid lacerations, corneal abrasions, traumatic cataract, retinal detachment, optic nerve damage, rupture of the eyeball, eye muscle damage, and complete blindness. One in every six fireworks-related eye injuries results in permanent vision loss or blindness.(2)

For thousands of families across the U.S., Independence Day celebrations have turned to nightmares when their children were hurt or even blinded by fireworks.

•A 6-year-old child lit an M-80 firework that he had found in his home. The explosion resulted in a traumatic injury and he called 911 for help. His eye injuries required an immediate cornea transplant and lens replacement, and he has undergone several additional eye surgeries since the incident.

•A 12-year-old boy did not fully unwrap the fuse of a fountain firework, making the fuse too short and causing it to explode almost immediately after being ignited. The firework blew up in his face, severely injuring the child's eye.

•After a man lit smoke bombs that created colored smoke, his 4-year-old son leaned in to get a closer look. Tar from the smoke bomb wick shot into the boy's eye, causing a corneal abrasion.



"Our eyes are very delicate, so a fireworks accident can be truly devastating," said Monica L. Monica, M.D., an ophthalmologist and clinical correspondent for the American Academy of Ophthalmology. "Unfortunately, many Americans get caught up in the excitement of the Fourth of July, and forget that fireworks are also dangerous explosives. The safest choice is to attend a professional fireworks display. But if you really must handle fireworks yourself, make it a point to supervise children at all times, since they are particularly vulnerable to fireworks hazards."