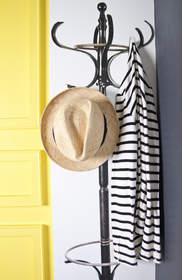 Artful Skinny Storage Solution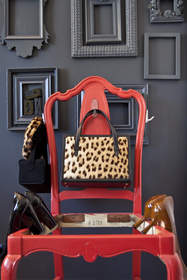 DIY Chair Rack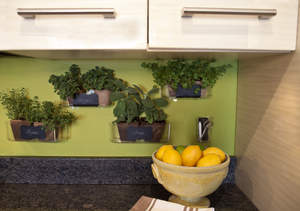 Hanging Kitchen Herb Garden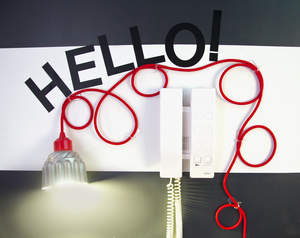 Oops! Your Lamp Cord is Showing
Organize Your Command Center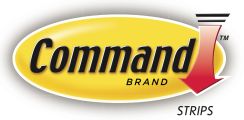 ST. PAUL, MN -- (Marketwire) -- 04/17/12 -- Just in time for quick spring home refreshes and makeovers, Command Brand from 3M is introducing the newest addition to its line of damage-free decorating and organizing solutions -- Command Clear Products.

With clear hooks, clips and organizers that include transparent adhesive strips, Command Brand Products blend seamlessly into walls and surfaces to keep your décor front and center. And, like all Command Brand Products, they use the same revolutionary stretch-release technology that holds on strongly and removes cleanly without damaging surfaces -- leaving no holes, marks, sticky residue or stains on surfaces.

Command Brand has partnered with Janet Lee, author of the newly-released book "Living In a Nutshell" (HarperCollins Publishers, 3/12), to create the following decorating projects to inspire creative ways to use Command Clear Products and help refresh the home this spring:

•Artful Skinny Storage Solution - Create your own coat rack without taking up valuable floor space. Simply affix a removable coat rack decal to the wall. Then, strategically place Command Clear Hooks around the decal to transform your wall into a functional 3D coat rack, to hang sweaters, jackets, umbrellas and hats.

•DIY Chair Rack - Transform a flea market chair into a trendy, triple-duty rack for storing shoes, purses and hats. First, remove the seat cushion and paint the wooden frame to match your décor. Then, adhere Command Clear Hooks to the back and sides of the chair. Finally, hang handbags and scarves from the hooks, as well as display heeled shoes around the cushion base.

•Hanging Kitchen Herb Garden - For fresh herbs at your fingertips, create a vertical herb garden on a wall in your kitchen. Place oregano, basil, rosemary and thyme plants into small plant starting pots, and place them in Command Clear Caddies on the wall. Then, using white chalk, write the names of each herb on chalkboard labels and adhere them to the front of the caddies to easily identify each plant.

•Oops! Your Lamp Cord Is Showing - Hiding lamp cords is a thing of the past! Mix modern and vintage touches to create an eclectic pendant light fixture. Use a hand drill to create a round hole in the bottom of a metal gelatin mold, and run a pre-wired light cord through the hole. To finish, add a light bulb and add a decorative touch by affixing the cords in loops on the wall with the help of Command Clear Cord Clips.

•Organize Your Command Center - Rid drawers and countertops of clutter by creating a command center or homework station. Dress up clipboards with scrapbook paper or decorative duct tapes, and neatly hang them on a wall or filing cabinet using Command Clear Wire Hooks. It adds a colorful touch while organizing mail, keeping to-do lists front and center and showcasing A+ homework.