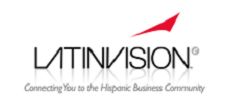 NEW YORK, NY -- (Marketwire) -- 04/10/12 -- LatinVision Media Inc., a New York based organizer of conferences and networking events focused on marketing to U.S. Hispanics and Latin American businesses and consumers, today announced an updated lineup to its "3rd Annual Sports Marketing to Latinos Conference," featuring executives from MLS, MLB, Fox Deportes, ESPN Deportes, FIFA, the NFL, PGA, NASCAR, the USTA, Universal Sports, Ogilvy and Reebok, among others.

"All sports are going through a global transformation in which technology allows any fan interact with any event when they want. Though those not paying attention to this will clearly be missing a tremendous market opportunity, there's an even greater opportunity that continues to pass people by. Latinos are already the fastest growing segment for the NFL, NBA, MLB, MLS, the UFC and other leagues and entities. Furthermore, when you notice that the Super Bowl and Super Bowl parties are becoming a common occurrence outside of North America, you know that you cannot ignore these market segments anymore," said Carlos Vassallo, CEO of Latin Media Inc.

The full-day conference will held in New York City on Thursday, April 12th, 2012, and will run from 8:30am until 5pm. Following the conference will be an exclusive networking reception from 6pm-8pm, with complimentary beverages and hors d'oeuvres. This time is specially designed for one-on-one exchanges and heavy networking in a comfortable environment.

The conference will feature a variety of personal presentations and six moderated panels with audience Q & A, and ample time to network. Panelists will address sports marketing best practices, growth opportunities, and case studies relevant to capturing the estimated $1.2 trillion in consumer purchasing power of US Hispanics and even more, when considering Latin Americans.