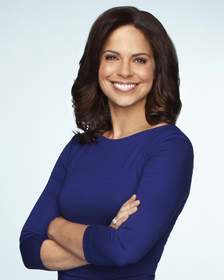 Soledad O'Brien has been named co-chair of Hispanicize 2013. O'Brien will help create the Hispanic Journalist Showcase of Hispanicize 2013.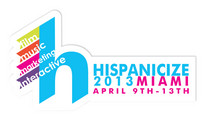 MIAMI, FL -- (Marketwire) -- 12/06/12 -- In recognition of the new and growing role Hispanic journalists will play at the annual Hispanicize event, Hispanicize 2013 organizers today named CNN "Starting Point" anchor Soledad O'Brien co-chair and unveiled the agenda for its inaugural Hispanic Journalist Showcase.

Hispanicize 2013 (www.hispanicizeevent.com / #Hispz13) will take place April 9-13, 2013 at the Eden Roc Hotel in Miami Beach. At the fourth annual Latino trends event, bloggers, filmmakers, journalists, marketers and music artists will convene throughout the course of five days for more than 80 sessions to hear 200 speakers present about every facet of media, social media, entertainment and marketing.

"Soledad's example of enterprising journalism, integrity and her marketing savvy skills are in many ways a terrific road map for success for all Hispanic journalists," said Manny Ruiz (@MannyRuiz), founder and creative director of Hispanicize 2013.

Mike Valdes-Fauli, co-chair of Hispanicize 2013 and President of JeffreyGroup, adds: "Soledad's prominent role in the event underscores how committed we are to making Hispanicize 2013 an uplifting and career-changing platform for all Hispanic journalists regardless of whether they work in Latino or non-Latino media."

"These are challenging, fast changing times for Hispanic journalists and for Latinos in general," said O'Brien. "It's a true honor to co-chair Hispanicize 2013 because in the midst of this huge cultural shift in our nation we should welcome an event that provides opportunities of journalists to hone their skills and network with Latinos in media, social media, entertainment and marketing."

In addition to serving as the event's co-chair, O'Brien will also be recognized as one of 2013's six Latinovators. In 2012, the event named Univision network anchor Maria Elena Salinas to its inaugural list of Latinovators -- the highest honor Hispanicize bestows to Latinos who have been trailblazers or whose achievements are inspirational.

Objectives of the Hispanic Journalist Showcase

Hispanicize 2013 plans to serve as a major training ground for journalists to advance their careers, showcase their work and find jobs.

Hispanic Journalist Overview

The Hispanic Journalist Showcase of Hispanicize 2013 consists of a multi-faceted platform tailored to meet the needs of Latino journalists. The showcase includes:

Professional Development Sessions specifically focused on the issues, business and trends challenging Hispanic journalists. Among the 15 session to be featured in 2013 are: "The State of Hispanic Journalism in 2013: An Honest look at the Opportunities, Obstacles, and Trends Impacting Latino Journalists," "From Hispanic Journalist to Blogger: Success Stories to Inspire Your Move to Blogging," "The 2013 Hispanic Journalist Toolkit: An overview at the latest online tools, research and apps for covering news about and for Latinos." The full Hispanic Journalist Showcase sessions of Hispanicize 2013 will be unveiled the week of December 10.