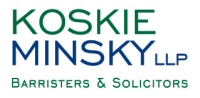 TORONTO, ONTARIO and LONDON, ONTARIO and QUEBEC CITY, QUEBEC -- (Marketwire) -- 12/28/12 -- TO: Everyone, including non-Canadians, who acquired Sino-Forest Corporation ("Sino-Forest") securities (including shares and/or notes) in the primary or secondary market in any jurisdiction between March 31, 2006 and August 26, 2011 (the "E&Y Settlement Class") and to everyone, including non-Canadians, who has, had, could have had or may have a claim of any kind against Ernst & Young LLP, Ernst & Young Global Limited or any of its member firms and any person or entity affiliated or connected thereto ("Ernst & Young"), in relation to Sino-Forest, Ernst & Young's audits of Sino-Forest's financial statements and any other work performed by Ernst & Young related to Sino-Forest.

Background of Sino-Forest Class Action and CCAA Proceeding

In June and July of 2011, class actions were commenced in the Ontario Superior Court of Justice (the "Ontario Proceeding") and the Quebec Superior Court (the "Quebec Proceeding") (collectively, the "Proceedings") by certain plaintiffs (the "Plaintiffs") against Sino-Forest, its senior officers and directors, its underwriters, a consulting company, and its auditors, including Ernst & Young. In January 2012, a proposed class action was commenced against Sino-Forest and other defendants in the Southern District of New York (the "US Action"). The actions alleged that the public filings of Sino-Forest contained false and misleading statements about Sino-Forest's assets, business, and transactions.

Since that time, the litigation has been vigorously contested. On March 30, 2012, Sino-Forest obtained creditor protection under the Companies' Creditors Arrangement Act (the "CCAA"), within which proceeding the Ontario Superior Court ordered a stay of proceedings against the company and other parties, including Ernst & Young (the "CCAA Proceeding"). Orders and other materials relevant to the CCAA Proceeding can be found at the CCAA Monitor's website at http://cfcanada.fticonsulting.com/sfc/ (the "Monitor's Website").

On December 10, 2012, a Plan of Arrangement was approved by the court in the CCAA Proceeding. As part of this Plan of Arrangement, the court approved a framework by which the Plaintiffs may enter into settlement agreements with any of the third-party defendants to the Proceedings. The Plan expressly contemplates the Ernst & Young Settlement (as defined in the Plan), approval of which is now sought.

Who Acts For the E&Y Settlement Class

Koskie Minsky LLP, Siskinds LLP, and Siskinds Desmeules, sencrl ("Class Counsel") represent the E&Y Settlement Class in the Proceedings. If you want to be represented by another lawyer, you may hire one to appear in court for you at your own expense.

You will not have to directly pay any fees and expenses to Class Counsel. However, if this action succeeds or there is a monetary settlement, Class Counsel will seek to have their fees and expenses paid from any money obtained for the class or paid separately by the defendants.