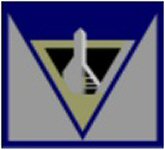 VAL-D'OR, QUEBEC -- (Marketwire) -- 12/24/12 -- Golden Valley Mines Ltd. ("Golden Valley Mines" or the "Company") (TSX VENTURE: GZZ) is pleased to provide the following update on the Company's on-going exploration programs:

Abitibi ("AGB") Grassroots Exploration Project - Quebec and Ontario:

Diamond drilling activities will resume early in the 1st quarter of 2013 on the Company's 100%-owned gold prospects located in the Abitibi Greenstone Belt ("AGB") region. During the course of the last year, in response to market conditions, the Company curtailed the majority of its field expenditures on its self-funded exploration activities and instead directed activity primarily on in-house project generation activities, property compilations and assessment report filing.

Golden Valley Mine's exploration activities over the past several years have been mainly focused on preliminary fieldwork conducted over the company's 100%-owned properties, with the objective of upgrading and advancing each property to the group of "drill-ready" prospects' for the Company's AGB Project.

Preliminary fieldwork is expected to consist of conventional "boot and hammer" prospecting and sampling and, where warranted, the establishment of mini grids over priority target areas (i.e. surface showings and previously untested airborne geophysical anomalies) to facilitate the completion of detailed ground geophysical surveys. The Company's AGB grassroots exploration project is principally directed towards identifying prospective targets for both precious (Au-Ag, PGE) and base-metals (Cu-Zn, Ni-Cu & Co).

At this time, the Company has identified drill targets on twenty-one (21) individual prospects, that in total include fifty-five (55) "higher priority targets" for an aggregate amount of approximately 7,445 metres of proposed diamond drilling including properties optioned to Golden Cariboo Resources Ltd. and in respect of which Golden Valley Mines is the program operator (refer to the Company's June 11, 2012 news release for details of the drill ready properties).

The 2013 exploration budget is presently allocated at approximately $875,000 and is anticipated to consist primarily of diamond drilling with certain additional drill target definition activities over newly acquired properties. The program emphasis will be directed primarily at gold targets. Specific property parameters, exploration program details and results will follow in subsequent news releases.

Option/Joint Venture Funded Programs:

Golden Cariboo Resources Ltd. ("GCC-TSXV") - 12 Abitibi Greenstone Belt Property Option - Quebec and Ontario:

Planning for the first year exploration program is underway with an initial work commitment of $250,000 (refer to the Company's January 18, 2012 news release for details). The property portfolio consists of a group of 12 properties located in Quebec (9) and Ontario (3). See attached Abitibi Greenstone Belt map for prospect locations.

The exploration program is expected to consist of modest detailed geophysical surveying, prospecting and sampling as well as drill programs over high priority gold properties. Once the programs have been finalized and approved by Golden Cariboo, additional details will be provided. Golden Valley Mines is the project operator.