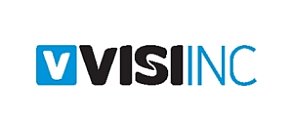 LOS ANGELES, CA and PERTH, AUSTRALIA -- (Marketwire) -- 12/20/12 -- MMRGlobal, Inc. (OTCQB: MMRF) ("MMR") and VISIINC PLC ("VISI") jointly announced today that bundled VISI-MMRPro systems are in the process of being shipped and installed to Burkhart Dental. Burkhart is the first major account to install the VISI-MMRPro bundled solution, which is being sold through its network of more than 24,000 dental practice clients across the U.S. VISI-MMRPro is being sold by VISIINC under the terms of an exclusive multi-year distribution agreement between VISI and MMRGlobal for delivery to dental offices. The first deliveries under the agreement called for 25 systems to be shipped in the quarter ended September 30, 2012. VISI-MMRPro is a powerful new bundled solution comprised of hardware and software that can scan and digitize medical records and images in a dental office for storage and sharing. The system also acts as a gateway to synchronize paper-based records into any Electronic Medical Records system. The announcement follows MMRGlobal's filings in its third quarter financial statements that MMR and VISIINC had entered into the agreement to sell 1,275 patented MMRPro systems.

Burkhart Dental is the first major account to install the VISI-MMRPro solution, which is also being offered through a network of Value-Added Resellers, throughout the U.S. While VISI-MMRPro is being sold under an exclusive license to VISIINC for the dental market, it is universally applicable and available for sale by VISIINC to other vertical markets worldwide.

The VISI-MMRPro system is a part of a bundled solution which also includes the next generation of MMRPro. The system will scan and digitize any kind of information, with the option of writing it locally to the Seagate NASBox as well as the cloud to archive and or share electronically.

MMRGlobal is the owner of five currently issued United States patents and others that are issued, pending and/or applied for in at least 12 countries around the world, including Australia. The patents are related, in general, to VISI-MMRPro and its ability to provision Personal Health Records and Electronic Health Records. The patents include U.S. Patent Nos. 8,121,855; 8,117,646; 8,117,045; 8,301,466 and 8,321,240. MMR also has numerous additional patent applications pending related to patient information and Personal Health Records. Recent activity in health information technology evidences the significant awareness, interest and value in health IT patents which should increase as the industry approaches Stage 2 Meaningful Use requirements in 2014 and continues to mature. The Company believes that its existing patents will give it an advantage for eligible healthcare professionals to fully qualify for incentives under the HITECH Act.