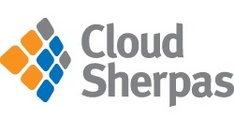 ATLANTA, GA -- (Marketwire) -- 12/20/12 -- Cloud Sherpas has completed a $40 million Series B capital raise that will help the company execute its aggressive international growth plans for 2013 and beyond. Existing Series A investors Columbia Capital and Delta-V Capital are joined in the new round by Greenspring Associates, a global venture capital firm with over $2.2 billion in committed capital, and Queensland Investment Corporation, one of the largest institutional investment managers in Australia.

Cloud Sherpas is one of the fastest-growing, most successful cloud services brokerages (CSB). With over 3,000 customers, the firm has more than doubled in size organically every year since inception and projects 2013 revenues north of $100 million. It has built strong and deep partnerships with two of the world's most prominent cloud providers, Google and salesforce.com. Cloud Sherpas has over 350 employees in eight offices on three continents including a Global Delivery Center in the Philippines, and has migrated more workers to the cloud than any other CSB.

Cloud Sherpas has also made a name for itself as an industry consolidator. Since 2007, the firm has merged with or acquired eight cloud consultancies. The latest round of financing will allow Cloud Sherpas to continue its organic growth investments and execute a number of transactions in its M&A pipeline, including one which Cloud Sherpas completed today.

Cloud Sherpas' decision to raise additional capital at this time is in response to accelerating adoption of cloud technology by enterprises and the opportunity to lead the market transition as a CSB. The new funds will allow Cloud Sherpas to better serve existing and prospective customers who are rapidly increasing their use of cloud services and are anxious to move off legacy on-premise systems. The new capital will also be used by Cloud Sherpas to grow its presence in key geographic regions, extend partnerships with Google and salesforce.com, and expand into emerging technology categories.

"Our approach is all about finding quality companies with significant upside, and helping them reach their full potential," said Ashton Newhall, a co-founder at Greenspring Associates. "Given its first mover advantage, unbelievable success to date and massive greenfield opportunity, Cloud Sherpas fits our model perfectly. We believe there is a dramatic under supply of companies focused on providing services to the segment of the market. Further, Cloud Sherpas' management is uniquely qualified to take advantage of this tremendous opportunity."

"This fundraise advances our mission to help our clients generate maximum return on their investments in strategic cloud initiatives," said Chris Arroyo, CFO at Cloud Sherpas. "Investor response to our Series B was overwhelming and the round was over-subscribed, further validating our market leadership and future potential. The process has exceeded our expectations and we are absolutely bullish on the future of Cloud Sherpas."