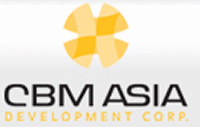 VANCOUVER, BRITISH COLUMBIA -- (Marketwire) -- 12/20/12 -- CBM Asia Development Corp. ("CBM Asia" or the "Company") (TSX VENTURE: TCF)(US: CBMDF)(FRANKFURT: IY2) announces that it has signed a joint venture agreement with ExxonMobil to farm into four existing coalbed methane production sharing contracts (PSC) in the Barito Basin, South Kalimantan, Indonesia and acquire rights to farm into certain additional PSCs in the Kutai Basin, East Kalimantan. CBM Asia and ExxonMobil would hold equal ownership interest in each PSC.

The final terms and conditions of the proposed farm-in remain subject to the negotiation and execution of formal agreements between ExxonMobil and CBM Asia, as well as, among other conditions, government approvals.

Barito Basin. CBMA will acquire a 35% to 37.5% participating interests in four existing PSCs in the Barito Basin, South Kalimantan, Indonesia. CBM Asia and ExxonMobil plan to carry out certain pilot well test programs, and CBM Asia will fund certain operating costs associated with the PSCs.

Kutai Basin. In addition, CBM Asia will acquire the right to farm into 50% of ExxonMobil's future participating interest in certain coalbed methane PSCs in which ExxonMobil may acquire an interest located in the Kutai Basin, East Kalimantan. Subject to, among other things, government approval, upon ExxonMobil acquiring its participating interest in one or more of such existing and potential PSCs, ExxonMobil will farm out/assign 50% of its participating interest to CBM Asia.

"The Barito Basin holds approximately 100 Tcf of in-place(1) CBM resources based on industry estimates," states CBM Asia Chairman Scott Stevens. "Deep coal deposits there are exceptionally thick, laterally continuous, gas-charged and have very simple structural conditions. Regional urban centers and the extensive coal mining industry provide near term gas monetization opportunities, while the coastal location near Banjarmasin and the Bontang LNG facility offers access to north Asian markets. CBM Asia considers the Barito Basin to be one of the world's best undeveloped CBM basins."

"CBM Asia's management and technical teams have developed excellent working relationships with ExxonMobil during the past several months," notes CBM Asia President and CEO Alan T. Charuk. "We believe ExxonMobil and CBMA will combine technical and financial strength with efficient operations to effectively develop these Barito and Kutai Basin CBM opportunities. The Barito Basin PSC's farm-ins and the potential Kutai Basin PSCs will result in a material increase in our Indonesian acreage position and potential recoverable resource. We now look forward to executing the operational phase of our strategy while farming out interests in certain majority owned PSCs to reduce our forward capex requirements."

(1) Society of Petroleum Engineers Paper 88630 (not NI 51-101 compliant).

BPMigas. On November 13, 2012, Indonesia's Constitutional Court disbanded Indonesia's upstream oil & gas regulator BPMigas. Immediately following the Constitutional Court's ruling, Indonesian's President Susilo Bambang Yudhoyono issued a Presidential regulation and two ministerial decrees establishing SKSPMigas under the supervision of the Ministry of Energy and Mineral Resources (MEMR) to assume the functions of a regulator until a new, permanent body is formed under a planned revision of the 2001 Oil and Gas Law or until the formulation of a new law. In public statements the President assured foreign investors that all existing production sharing contracts (PSCs) will be honored. CBM Asia's operations in Indonesia continue as normally.