Dallas Launches New Website, Enhances Online Patient Education -->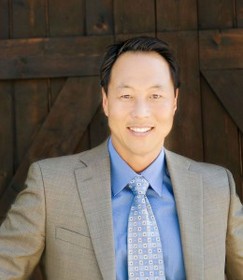 David D. Kim, MD, FACS - Bariatric Surgeon in Dallas



DALLAS, TX -- (Marketwire) -- 12/20/12 -- Dr. David Kim of the Kim Bariatric Institute for weight loss surgery in Dallas has recently announced the release of a new website dedicated to providing patients with the latest techniques and technology available at his practice. As more and more patients are turning to the Internet for their medical research, Dr. Kim says he is excited to launch a sleek new platform for improving the quality of his patient care and education. Boasting a multitude of enhanced features, he says the new website is designed to help patients find the information and services to help them make the best decision possible about their weight loss journey.

Focusing on a wide variety of procedures ranging from gastric bypass to the LAP-BAND® System, Dr. Kim says giving his patients access to accurate, reliable information is essential to ensuring their weight loss procedure is both safe and effective. Because the bariatric surgery process goes well beyond the actual operation, he says the new website offers detailed explanations of what patients can expect before the procedure and how to find the support they need in the months following. The Dallas bariatric surgeon also says redesigning the site allows him the opportunity to keep his practice up-to-date with information about the most advanced surgical techniques as well as state-of-the-art online care.

When asked why he believes having an up-to-date website is important for his practice, Dr. Kim replied: "Our patients are highly informed, internet-connected people. As medical information and technology changes, patients should be able to explore these new, exciting options for weight loss surgery."

Along with the streamlined look, Dr. Kim's new website features pages of in-depth content covering everything from LAP-BAND® expectations to revision bariatric surgery procedures. By providing detailed explanations of each treatment, Dr. Kim says he hopes to encourage his patients to engage in thoughtful research and to take an active role in their education. Also, through social media buttons and a facilitated contact page, he says he is looking forward to improving his doctor-patient communication online.