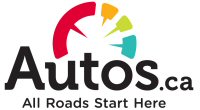 TORONTO, ONTARIO -- (Marketwire) -- 12/19/12 -- Attention: Automotive Editors

It's taken months of deliberation and many hours behind the wheels and on the road to decide the winners, but for car lovers this list is worth the wait, as Autos.ca today pulls back the veil on its 2013 Top Picks.

As chosen by writers and editors at the venerable online magazine (an affiliate of autoTRADER.ca), the list contains vehicles at all price points, with criteria such as styling, quality, functionality, fuel economy, driving pleasure, and value for money. Also considered were class-specific aspects such as cargo capacity, comfort, luxury, handling, payload, towing, utility, and ground clearance.

The list includes top picks in 10 categories including City and Subcompacts; Compacts; Family Cars; Sports Cars (Low); Sports Cars (High), Luxury Cars (Low); Luxury Car (High); CUV/SUV (Low); CUV/SUV (High) and a sole, unanimous winner in the Truck category.

Autos.ca 2013 Top Picks


City and Subcompacts Luxury Car-LowHonda Fit Mercedes-Benz C-ClassKia Rio Cadillac ATSCompacts Luxury Car-HighVolkswagen Golf Porsche PanameraFord Focus BMW 5 SeriesHyundai ElantraFamily Cars CUV/SUV-LowHonda Accord Honda CR-VFord Fusion Hyundai Santa Fe SportSports Cars - Low CUV/SUV-HighScion FR-S Volkswagen TouaregSubaru BRZ Nissan PathfinderSports Cars-High TrucksPorsche 911 Ford F-150Porsche Boxster
"This list is our cream of the crop, when it comes to 2013 models," says Autos.ca Senior Editor Jonathan Yarkony. "But seeing as how vehicles are a highly subjective topic, we'd love to hear from our users, who are welcome to agree or disagree with us in our
online forum
at Autos.ca."
About TRADER Corporation
TRADER Corporation is a trusted Canadian leader in print and online media, managing automotive consumer marketplaces and publications. The company's primary online destinations include:
autoTRADER.ca
™,
autoHEBDO.net
™,
Autos.ca
and
BuySell.com
. autoTRADER.ca offers the largest inventory of new cars and
used cars
in Canada, available via our website and mobile applications. Visitors buy or sell cars, trucks or other motorized vehicles quickly, easily and conveniently. Buyers can search based on vehicle model, make, colour and geographic location to find the deal that is right for them. Autos.ca is the online destination for auto enthusiasts, featuring
car news
and
car reviews
from well-known automotive journalists. Follow autoTRADER.ca on
Facebook
,
Twitter
,
Google+
and on
YouTube
.


Contacts:
DDB Public Relations
PM Rendon
416.972.7784
paul-mark.rendon@can.ddbpr.com

Gabrielle Totesau
416.963.4539
Gabrielle.Totesau@can.ddbpr.com