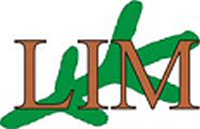 TORONTO, ONTARIO -- (Marketwire) -- 12/18/12 -- Labrador Iron Mines Holdings Limited ("LIM" or the "Company") (TSX: LIM) is pleased to announce the completion of its 2012 exploration field program totalling 14,000 metres ("m") of diamond and reverse circulation ("RC") drilling. This represents the largest exploration program ever completed by the Company. LIM's field crew is now working on several of its Schefferville area iron ore projects in both Newfoundland and Labrador and Quebec towards the completion of geological core logging and sampling in early 2013 and LIM anticipates several new and updated National Instrument 43-101 ("NI 43-101") compliant resource estimates on its deposits for completion by the end of its fiscal year.

Exploration Program Highlights


--  During the 2012 field season, LIM completed 14,000 m of diamond and RC    drilling, a 40% increase over the planned 10,000 m.--  LIM is on track to complete by March 31, 2013, updated resource    estimates for two major deposits: i) the James Deposit (currently in    production), including the James South Extension and, ii) the Houston    deposits (currently 22.9 million tonnes of Measured and Indicated    mineral resources - see press release dated May 31, 2012).--  LIM is also on track to complete new and initial mineral resource    estimates on the Malcolm deposit (nearby Houston), the historic crushed    ore stockpiles in both Quebec and Labrador and its first inferred    mineral resource estimate on the Elizabeth Lake Taconite.--  Drill results at Malcolm-1 returned ore-type intersections (grading    greater than 50% Iron ("Fe")) in 11 of the 14 holes. Highlights include    hole RC-M026, which intersected 21 m at 60.8% Fe and hole RC-M018, which    intersected    18 m at 58.8% Fe.--  During the 2012 exploration program, LIM also acquired geological    information through the use of diamond drilling, which successfully    recovered core samples for the first time. These samples will now    provide better bulk density, geotechnical, metallurgical and    hydrogeological interpretations required for detailed mine planning.
"In our 2012 drilling season, our exploration team demonstrated their experience and competence by successfully delivering the most ambitious program in our Company's history," commented Rod Cooper, LIM's President and COO. "As a result, we are on track to complete several new and updated resource estimates by the end of our fiscal year. Equally as important, the field information collected this year will not only contribute to the development and delineation of our resource base, but will also provide valuable technical information for strategic mine planning. Preparation work has now commenced for another ambitious exploration program in fiscal 2014, scheduled to commence in April 2013."
2012 Exploration Work Program Details
LIM used two exploration drill contractors during the 2012 field season: Cabo Drilling Corp. carried out the RC drilling and Major Drilling Group International Inc. carried out the diamond drill work. In previous seasons, LIM used RC drilling exclusively. The 2012 exploration program was successful in generating core samples through the use of traditional diamond drilling, a significant technical achievement. LIM obtained a high level (85%+) of core recovery with the use of highly-skilled personnel and special drilling additives and more than 8,300 m of HQ3 core (61.1 mm diameter) were recovered by the end of the program in mid-November. Logging and core splitting is ongoing on site and the exploration team is expected to complete its sampling in early 2013 to allow the inclusion of all new data and assay results in the next series of mineral resource estimates.