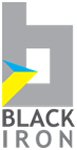 TORONTO, ONTARIO -- (Marketwire) -- 12/18/12 -- Black Iron Inc. ("Black Iron" or the "Company") (TSX: BKI)(FRANKFURT: BIN) announces that it has filed a National Instrument 43-101 compliant technical report dated December 17, 2012 titled "Feasibility Study of the Shymanivske Iron Ore Deposit for Black Iron Inc." (the "Report") under the Company's profile on SEDAR at www.sedar.com. The Report contains a comprehensive mine to port breakdown of Black Iron's Bankable Feasibility Study (the "Feasibility Study") on the Shymanivske Iron Ore Property in the Dnepropetrovsk region of Kryvyi Rih, Ukraine, the results of which were announced in a press release dated November 15, 2012.

The Report Includes:


--  Detailed geological overview and mine plan--  Detailed processing flow description and overall site plan--  Overview of connections to key infrastructure including rail, port and    power--  Sensitivities of the project to changes in iron price, operating and    capital cost--  Level 2 project development schedule
There are no material differences between the results announced in the press release dated November 15, 2012 and the final Feasibility Study.
The Table below summarizes the key elements of the Feasibility Study:
High-Grade 68% Concentrate (all currency is USD, pre-tax)----------------------------------------------------------------------------NPV at 8% discount rate                                     $   3.5 billion----------------------------------------------------------------------------IRR                                                                    45.9%----------------------------------------------------------------------------Total Estimated Capital Costs (excluding sustaining capital)                                                   $ 1,094 million----------------------------------------------------------------------------Life of Mine FOB OPEX (Beneficiation, Mine & Transportation)                                            $      43.97 /tMine Gate OPEX (Beneficiation & Mine)                       $      29.67 /t----------------------------------------------------------------------------High-Grade 68% Concentrate Sales Price Forecast- based on long term CFR benchmark price of $95/T @ 62% iron adjusted for Black Iron's higher iron content and shorter shipping distance to end users  (Year 1, 2016)                                            $           125  (Year 2)                                                  $           117  (Year 3 onward; long-term)                                $           115----------------------------------------------------------------------------Average Annual Cash Flow                                    $   593 million----------------------------------------------------------------------------Estimated Mine Life                                                16 years----------------------------------------------------------------------------Final Product Iron Grade (Fine Iron Ore Concentrate)                 68% Fe----------------------------------------------------------------------------Measured and Indicated Resource (at 31.6% iron)                    645.8 Mt----------------------------------------------------------------------------Proven and Probable Reserves (at 31.1% iron)                       448.2 Mt----------------------------------------------------------------------------Annual Production Rate (average life of mine, post ramp-up year)                                                               9.2 Mt----------------------------------------------------------------------------Projected Plant Start-up and Commissioning                         Q4, 2015----------------------------------------------------------------------------Projected Commencement of Revenue Generation                        Q1,2016----------------------------------------------------------------------------Projected Years to Payback (at 8% Discount Rate)                  2.2 years----------------------------------------------------------------------------