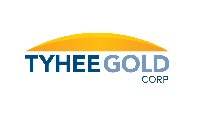 VANCOUVER, BRITISH COLUMBIA -- (Marketwire) -- 12/17/12 -- Tyhee Gold Corp. (TSX VENTURE: TDC) ("Tyhee" or the "Company") announces that it has reached agreement with the Company's former President, Director and Chief Executive Officer, Dr. Dave Webb, amending the previous Net Smelter Royalty ("NSR") Agreement on the Yellowknife Gold Project ("YGP"). It has been apparent that the previous royalty agreement, made in 2001 between Tyhee and Dr. Webb, has been an impediment for certain parties considering providing financial support to the Company as it advances the YGP towards production, targeted in 2015. While Dr. Webb sold this royalty to related companies in 2007, his related company agreed to significantly reduce royalty payments during the critical project pay-back period, which is projected to be between three and four years following the start of gold production. This significantly improves the Company's ability to obtain financing, and the Company appreciates Dr. Webb's continued commitment to make the YGP work.

All other outstanding issues between the parties have also been amicably resolved. With the conclusion of this agreement, the Company plans to accelerate its efforts in the design, permitting and construction phases of the YGP.

Dr Webb, who until December 2011 served as Tyhee's President and CEO, has had a long and successful association with the Company, which has benefited substantially from his geological expertise. He used his specific knowledge of Archean gold deposits to identify and consolidate the four properties that now form the Yellowknife Gold Project. He also led the dedicated professional team that consolidated the land and built the gold resource up to more than two and a quarter million ounces. Under his leadership, Tyhee initiated the submission of applications for the permitting of Yellowknife mine and mill complex, which is currently in technical review. Since leaving Tyhee, Dr. Webb has been providing consulting services to other companies in Africa and North America, while developing other gold properties owned by his company.

Brian Briggs, P. Eng., Tyhee's President and CEO, commented, "We wish to thank Dr. Webb for his two decades of service to the Company, during which he laid the foundation for our transition from being an explorer to building the next gold mine in the NWT."

Dr. Dave Webb added, "I am happy to have left Tyhee in strong and capable hands, ready to execute our vision of creating the newest and preeminent gold producer in the Yellowknife Gold Belt. I remain a significant shareholder and will continue to be available to offer my assistance to Brian and his team as needed."

(Further detail regarding the original NSR may be found with the Company's other documents filed on www.sedar.com as well as on the Company's website (www.tyhee.com), including in "Volume 1 Executive Summary, Yellowknife Gold Project Feasibility Study, Northwest Territories, Canada" at http://www.tyhee.com/docs/yellowknife_fs_vol1_execsummary_final_21_aug_2012.pdf).