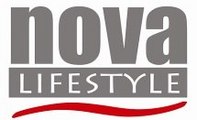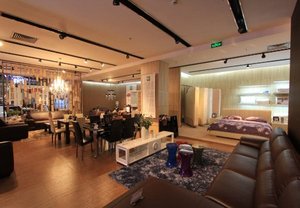 New, luxury 'Made in the USA' organic latex mattresses are prominentlydisplayed in Nova LifeStyle's franchise stores now totaling more than 100 inmalls throughout China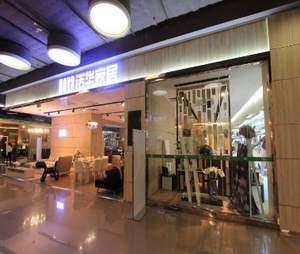 Exterior of a NovaLifeStyle store. The Company hasestablished more than 100 franchised stores throughout China.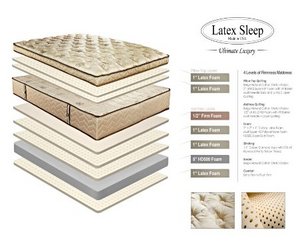 Cross section of Nova LifeStyle 'Made in the USA' luxury organic latex mattresscustom designed to fit traditional dimensions that are most popular in China.


COMMERCE, CA -- (Marketwire) -- 12/17/12 -- Nova LifeStyle, Inc. (OTCQB: STVS) (OTCBB: STVS) (website: www.novalifestyle.com), a rapidly growing U.S. based designer, manufacturer and global distributor of urban contemporary furniture, announced today it has completed extensive renovations at many of its 100 franchise stores in China, in preparation for what is expected to be a long and successful New Year's sales season.

A key feature of the renovations is that Nova's new "Made in the USA" luxury organic latex mattresses are now being prominently displayed together with new displays of several new high margin related items. These include pillows, lamps and other home décor products the Company expects will delight holiday shoppers.

Ms. Tawny Lam, president of Nova LifeStyle, noted further, "We actually are now looking at achieving some mattress sales ahead of schedule in December this year, which should strengthen our sales as well as our margins heading into the New Year. The response from franchisees and customers to the initial products we've shipped thus far has been outstanding and we remain very excited about the contribution these new products will make to our already strong growth."

She added, "Together with the start up of our OEM sales in China to IKEA, which should add $20-$25 million to our top line in 2013, we see direct sales to consumers through our chain of franchised stores becoming a much bigger percentage of our total sales in China, especially as the anticipated economic recovery there begins to take hold."

The Company said it will be supporting holiday sales with an extensive ad campaign, with particular emphasis on the Internet, and sees Internet sales contributing increasingly to growth as well.

About Nova LifeStyle, Inc.

Nova LifeStyle, Inc., a U.S. company headquartered in California, is a fast growing, innovative designer and manufacturer of modern LifeStyle furniture, primarily sofas, dining rooms, cabinets and bedrooms in matching collections. Nova's products are made in the U.S and Asia. Nova's collections of LifeStyle furniture brands include Diamond Sofa (www.diamondsofa.com), Colorful World, Giorgio Mobili and others. Nova's products feature urban contemporary styles with comfort and functionality and upscale luxury designs appealing to LifeStyle-conscious middle and upper middle-income consumers in the U.S., China, Europe and elsewhere in the world. To learn more about Nova LifeStyle, Inc., please visit www.novaLifeStyle.com.

Safe Harbor Statement

All statements in this press release that are not historical are forward-looking statements made pursuant to the "safe harbor" provisions of the Private Securities Litigation Reform Act of 1995. There can be no assurance that actual results will not differ from the company's expectations. You are cautioned not to place undue reliance on any forward-looking statements in this press release as they reflect Nova's current expectations with respect to future events and are subject to risks and uncertainties that may cause actual results to differ materially from those contemplated. Potential risks and uncertainties include, but are not limited to, the risks described in Nova's filings with the Securities and Exchange Commission.



Image Available: http://www2.marketwire.com/mw/frame_mw?attachid=2183485
Image Available: http://www2.marketwire.com/mw/frame_mw?attachid=2183487
Image Available: http://www2.marketwire.com/mw/frame_mw?attachid=2183489




Contacts:

Corporate Contact:

Tawny Lam
President
Nova LifeStyle, Inc.
Tel: (323) 888-9999
Email: info@novalifeStyle.com

IR Contact:

Ken Donenfeld
DGI Investor Relations, Inc.
Tel: (212) 425-5700
Email: kdonenfeld@dgiir.com