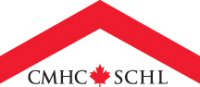 OTTAWA, ONTARIO -- (Marketwire) -- 12/17/12 -- Canada Mortgage and Housing Corporation (CMHC) announced today the details of the legal framework for Canadian covered bonds. The framework will support financial stability by helping lenders further diversify their sources of funding and by attracting more international investors to the market for Canadian covered bonds, making the market for covered bonds more robust.

"The new framework establishes a high standard of disclosure for covered bonds for lending institutions across the country" said Karen Kinsley, President and CEO, CMHC. "The framework strikes a balance between issuer and investor needs and takes into account evolving international best practices."

As part of the 2012 Federal Budget, amendments were made to the National Housing Act charging CMHC with administering a legal framework for covered bonds. Federally and provincially regulated financial institutions that meet the requirements of the program will be able to issue covered bonds under the framework.

CMHC has consulted with a variety of stakeholders and industry participants while developing the framework. The framework will operate on a cost-recovery basis.

Assets which may be held as covered bond collateral include loans secured by one to four unit residential properties located in Canada. Insured mortgages are not permitted to be used as covered bond collateral and covered bond issues are not guaranteed by CMHC or the Government of Canada.

A registered covered bond is a bond that is issued through a covered bond program that has been registered by CMHC pursuant to the National Housing Act (NHA). Issuers of registered covered bonds will benefit from being able to reach a broader investor base as some international investors are restricted from purchasing bonds issued under a non-legislative framework. Issuers will also benefit from gaining access to an alternative source of funding.

In addition to the high standard of disclosure, covered bond investors will benefit from having recourse to both the covered bond issuer and to the assets in the cover pool. In the event of issuer default, the bondholder continues to be paid from the cash flow of the cover pool assets.

"We are pleased that the government created legislation for a covered bond framework in Canada and for the opportunity to provide our input as the CMHC developed that framework," said Terry Campbell, President of the Canadian Bankers Association. "A robust market for Canadian covered bonds is important to enable the Canadian financial sector to have access to global sources of financing and compete with other financial institutions in these markets."

As Canada's national housing agency, CMHC draws on more than 65 years of experience to help Canadians access a variety of quality, environmentally sustainable and affordable housing solutions. CMHC also provides reliable, impartial and up-to-date housing market reports, analysis and knowledge to support and assist consumers and the housing industry in making informed decisions.

Additional information is included in the attached backgrounder.