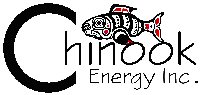 CALGARY, ALBERTA -- (Marketwire) -- 12/17/12 -- Chinook Energy Inc. (TSX: CKE) ("Chinook" or the "Company") is pleased to announce the following developments:

Strategic Acquisition

Effective April 1, 2012, Chinook acquired certain assets in the greater Grande Prairie area of northwestern Alberta from a senior producer for $31 million, before closing adjustments and related costs (the "Acquisition"). The acquired assets are within Chinook's core Grande Prairie operating area and expand the Company's Dunvegan and Doe Creek oil focus.

Key attributes of the Acquisition are as follows:


--  Approximately 17 net sections of land;--  Average 82% operated working interest in an established Dunvegan oil    pool at Elmworth;--  Average 75% operated working interest in an established Dunvegan oil    pool at Knopcik;--  Approximately 80% working interest in 10 additional sections of    undeveloped land and royalties in the Sinclair area;--  Average production of 290 boe/d since April 1, 2012, with 60% being from    oil and liquids;--  Approximately 1.52 MMboe of proved reserves and 2.21 MMboe of proved    plus probable reserves based on an independent reserves evaluation    prepared by McDaniel & Associates Consultants Ltd. effective July 1,    2012;--  10 year proved developed producing reserve life index and 18 year proved    plus probable reserve life index;--  Over 30 additional horizontal locations identified; and--  Significant waterflood upside.
New Credit Facility
Chinook is also pleased to announce that it has entered into new a credit facility with a syndicate of financial institutions to provide for a $115 million revolving credit facility that will consist of a $100 million syndicated credit facility and a $15 million operating facility. This new credit facility, led by National Bank of Canada with syndicated members ATB Financial and HSBC Bank Canada, replaces the Company's existing syndicated credit facility and is secured by Chinook's Canadian oil and gas assets.
Chinook is also actively pursuing the establishment of a credit facility secured by its Tunisian assets to support the continued expansion of its international business.
About Chinook Energy Inc.
Chinook is a Calgary-based public oil and gas exploration and development company that combines multi-zone conventional production with resource plays in Western Canada with an exciting high growth oil business onshore and offshore Tunisia in North Africa.
Reader Advisory
Forward-Looking Statements
In the interest of providing shareholders and potential investors with information regarding Chinook, including management's assessment of the future plans and operations of Chinook, certain statements contained in this news release constitute forward-looking statements or information (collectively "forward-looking statements") within the meaning of applicable securities legislation. Forward-looking statements are typically identified by words such as "anticipate", "continue", "estimate", "expect", "forecast", "may", "will", "project", "could", "plan", "intend", "should", "believe", "outlook", "potential", "target" and similar words suggesting future events or future performance. In addition, statements relating to "reserves" contained herein are deemed to be forward-looking statements as they involve the implied assessment, based on certain estimates and assumptions, that the reserves described can be economically produced in the future. In particular, this news release contains, without limitation, forward-looking statements pertaining to expectations of management regarding the Acquisition, including synergies resulting from the Acquisition and the effect of the Acquisition on Chinook.