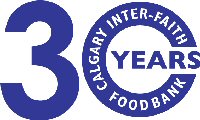 CALGARY, ALBERTA -- (Marketwire) -- 12/17/12 -- Editor's Note: There is a photo associated with this Press Release.


'He's making a listAnd checking it twiceGonna find out who's naughty and niceSanta Claus is truckin' to town!'
Santa makes this special delivery himself in his 53-foot tractor trailer, with an elf helper. The 18 Wheels of Christmas is bedecked in Christmas lights and full to the brim with non-perishable food donations collected across Calgary throughout December.
WHAT: The 18 Wheels of Christmas, lit from tip to tail with Christmas lights
WHERE: Calgary Food Bank, 5000 11 St SE, Calgary, AB
WHEN: Tuesday December 18, 5:30 p.m.
WHY: Let's face it, how often do you get to see grown men dressed as elves or Santa driving a forklift?!
The 18 Wheels of Christmas has delivered more than 230,000 lbs of food and $1,200 to the
Calgary Food Bank
over the last 10 years.
Join us tomorrow night for cookies, hot chocolate, and the chance to have your photo taken with Santa on a forklift (again ... how often do opportunities like this arise?!).
For more information about this event and other
Calgary Food Bank
fundraisers, please visit
www.calgaryfoodbank.com/events
or follow us on Twitter.
To view the photo associated with this press release, please visit the following link:
http://www.marketwire.com/library/20121211-n800cfb.jpg
This release is transmitted courtesy of Marketwire.


Contacts:
Calgary Food Bank
Kathryn Sim
Marketing & Communications Coordinator
Cell: 403.519.2125
ksim@calgaryfoodbank.com