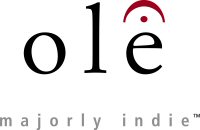 TORONTO, ONTARIO -- (Marketwire) -- 12/14/12 -- Editors Note: There is a photo associated with this press release.

"For You," the song that ole writer Monty Powell and country star Keith Urban co-wrote for the soundtrack of the popular film Act of Valor, the Navy SEAL action thriller, has been nominated as Best Original Song, Motion Picture for the 70th annual Golden Globe Awards, to be presented in Hollywood on January 13, 2013, and Best Song for the Broadcast Film Critic Association's 18th annual Critics' Choice Movie Awards, which will be announced at a January 10, 2013.

"For You", which was included on Keith Urban's latest album The Story So Far, was immediately embraced by the U.S. military. Both Urban and Powell have done a number of special performances and speaking engagements to support the military since the song's release. Urban is donating the proceeds from "For You" to the Navy SEAL Foundation, which provides support to Navy SEAL families.

The song actually took on a life of its own. It was initially just going to be in the movie and then a video was shot, which got a lot of attention, and then radio started playing it. "For You" went from being a cut on a soundtrack to what has become a huge hit for Keith Urban.

When Urban's co-writer, ole's Monty Powell heard of his nomination, he said, "As happy as I am for myself and Keith with this Golden Globe nomination ...I am even happier for all the men and women in uniform whose ultimate sacrifices provided the true heart and soul for this song."

"Very few songs can touch people the way 'For You' did," adds ole Chief Creative Officer Gilles Godard, "because of its honesty dealing with what our military and their families live every day often without recognition. Keith Urban and Monty Powell certainly found a way to shine a light on that sacrifice."

Keith Urban, who was inducted into the Grand Ole Opry in April of this year, added later, "When I watched this film I thought, 'Well, I see very clearly what these guys are willing to give their all for,' and I thought, 'What am I willing to give my all for?' That's really the spirit that we wrote the song from."

Powell's relationship with Urban dates back to 1993 when Urban was in the critically-acclaimed band, The Ranch, which would ultimately record for Capitol Records with Powell as their producer. One of the highlights of their long-time collaboration came with a trio of Keith Urban-recorded songs: "Til Summer Comes Around," "Sweet Thing" and "Kiss A Girl," which earned the CMA's prestigious Triple Play Award honoring songwriters who pen three chart-topping hits in a 12-month period.

About ole:

ole is one of the world's largest independent music publishers. Founded in 2004, and with offices in Toronto, Nashville and Los Angeles, ole boasts a team of 45 experienced industry professionals focused on acquisitions, creative development and worldwide copyright administration. ole has recently entered the Production Music space with the acquisition of MusicBox and Auracle which have operations in NY, Toronto and LA.