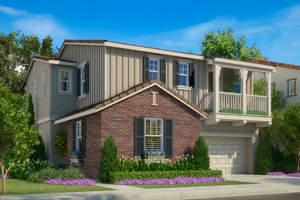 The Branches' Residence 2B rendering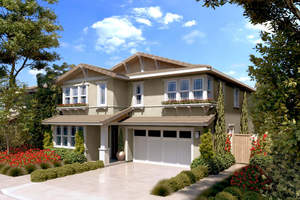 Willow Bend's Residence 3B rendering



IRVINE, CA -- (Marketwire) -- 12/14/12 -- The charming architecture that will grace The Branches in the Village of Woodbridge and Willow Bend in University Park are now online -- a great way to get up-close with these brand new single-family detached home neighborhoods that will be conveniently located within two coveted Irvine communities. Visit www.lyonthebranches.com and www.lyonwillowbend.com today and enjoy a personal view of the different exterior styles available per floorplan at these highly anticipated William Lyon Homes addresses. Homebuyers are encouraged to take a first look now and get one step closer to their new Irvine home of a lifetime, one that will also offer the added benefit of no Mello Roos fees and low HOA dues.

"The architecture sets the tone for a new neighborhood and is an important factor for buyers who have a certain vision and expectation of their home's appearance and design," explained Lesley Pennington, Vice President of Sales for William Lyon Homes. "People who visit the individual websites will get a sneak peek at the exterior styles and gain a better sense of the neighborhoods' different architecture and even decide which one is their favorite. For instance, Willow Bend will showcase California Ranch and Craftsman exterior styles, while The Branches will offer Early Californian and Traditional architecture. While quaint window boxes and traditional shutters will be displayed in select floorplans, both Irvine neighborhoods will offer fresh color palettes as well as extensive windows to infuse beautiful interiors with soft natural lighting.

"As we move closer to the 2013 openings of The Branches and Willow Bend, prospective homebuyers should take advantage of the online information available to them. The artwork is a revealing look at the architectural influences at these Irvine neighborhoods and another exciting step for buyers who are eager to become more familiar with the different aspects of design that will soon be unveiled."

A limited opportunity of just 48 residences, The Branches will signify the first new home neighborhood in more than 15 years within the established Village of Woodbridge. This brand new Irvine address will be surrounded by meandering streets and nestled in a tranquil corner of North Lake adjacent to Fallbrook Park; a single entrance to emphasize a sense of privacy will greet homeowners. Three beautiful, two-story floorplans will range from approximately 2,209 to 2,542 square feet, with three to five bedrooms, 2.5 to three baths and two-car garages. Prices are anticipated to start from the $900,000s.