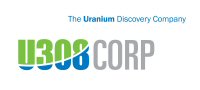 TORONTO, ONTARIO -- (Marketwire) -- 12/13/12 -- U3O8 Corp. (TSX: UWE)(OTCQX: UWEFF), a Canadian-based company focused on exploration and resource expansion of uranium and associated commodities in South America, reports a positive Preliminary Economic Assessment ("PEA") on its flagship Berlin Project in Colombia. The PEA was completed over a 6-month period by internationally recognized firm, Tenova Mining & Minerals (formerly Bateman Engineering N.V.), which has extensive experience with multi-commodity processing and plant design.

All figures are in US$, unless otherwise noted. The Berlin PEA is based on a uranium price of $60 per pound ("lb"), which is the average reported price for long-term contracts over the previous 12 months (sources: Ux Consulting, TradeTech). The current spot uranium price is $43.50/lb. Approximately 75% of uranium sales are in long-term contracts.

Highlights


--  Revenue of approx. $430 per tonne ("t") of mineralized material against    an operating cost of $240/t;--  Uranium revenue is cash-flow positive - revenue from by-products,    principally phosphate, vanadium and yttrium, more than pays for mining    and extraction of the uranium;--  Base case pre-tax net present value ("NPV") at a 10% discount is $181    million;--  The internal rate of return ("IRR") is 17%;--  Capital costs of $437 million that includes sustaining capital of $31    million and a $41 million contingency;--  Cumulative cash flow of $892 million over the mine life; and--  Average 1.2 million pounds ("Mlb") of uranium produced annually over a    15-year mine life from a 500,000t per year underground mine.
The PEA is based on an initial uranium resource of 1.5Mlb at 0.11% U3O8 Indicated and 19.9Mlb at 0.11% U3O8 Inferred, defined on three kilometres ("km") of the 10.5km mineralized trend at Berlin. Exploration drilling has shown similar grades extend over a further 3.3km of the trend and this area is ready for resource drilling. Trenching shows that the remaining 4.2km of the Berlin trend is mineralized and this portion has yet to be drilled (Figure 1).
"This robust PEA for the Berlin deposit marks a key milestone in providing an independent valuation of our flagship project - and a yardstick by which a value can be derived for U3O8 Corp.," said Dr. Richard Spencer, U3O8 Corp's President and CEO. "The Berlin PEA demonstrates that we believe U3O8 Corp's share price is trading at a deep discount based on a resource from just one third of the property. We expect the project economics to improve from this base case as the size of the deposit increases through further resource drilling and efficiencies are realized from ongoing metallurgical test work. Importantly, the PEA shows that the uranium can be mined and recovered from Berlin at a zero cash cost, thanks to the value of the associated commodities."
Dr. Spencer added, "While this milestone has been achieved within just two and a half years of our acquisition of the project, social and environmental work has been undertaken at a similar rapid pace. We are working with the local people to improve
education
, health and nutrition while developing sustainable projects for further development by the communities. And we are minimizing our exploration footprint and related environmental impact through the use of man-portable rigs and the transport of personnel and equipment by aerial cable systems, for example."