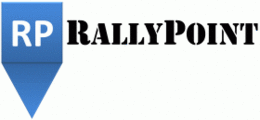 BOSTON, MA -- (Marketwire) -- 12/13/12 -- Launched just one month ago, RallyPoint today announced two new members to its corporate board of advisors, General Norton A. Schwartz -- formerly the highest ranking officer in the U.S. Air Force -- and Admiral John C. Harvey, the 54th Chief of Naval Personnel, and 31st Commander of U.S. Fleet Forces Command.

Heralded as "LinkedIn for the military," RallyPoint is a rapidly growing gated professional network that empowers U.S. service members to take greater control over their own military careers. RallyPoint CEO Yinon Weiss explained, "Adding these very senior leaders from the Air Force and Navy is extremely important to us, and supports our belief that the military is prepared for a cultural shift towards greater individual career empowerment." Weiss continued, "Our new advisors are also excited to work with our current group of (retired) Army advisors, including 36th Army Chief of Staff General George Casey."

Schwartz and Harvey each earned undergraduate degrees from U.S. service academies in 1973. Schwartz graduated from the U.S. Air Force Academy in Colorado Springs, CO, Harvey from the U.S. Naval Academy in Annapolis, MD. Both men, with distinguished military careers, also earned advanced degrees -- Harvey an MPA from Harvard University, and Schwartz an MBA from Central Michigan University.

Military personnel rotate through positions every couple of years, and it can be difficult, both logistically and culturally, for individual members to play an active role in charting their own careers. After signing up for free at www.RallyPoint.com, a currently serving member of the armed forces can create his/her individual profile, grow their professional network of relationships across the military, and see via RallyPoint's graphical maps of the military's organization how their own connections can help them discover and pursue the best positions around the armed services.

Moreover, in 2013, RallyPoint members will also be able to discover the best career and educational opportunities outside the military -- more efficiently than has ever been possible. RallyPoint is partnering with trusted employers, academic institutions, and brands to connect them more precisely and cost effectively with the right service members at the right time. This is an especially important consideration given the estimated 1 million military members who will enter the civilian workforce over the next five years.

Said Harvey, "RallyPoint is not just about connecting with a peer group, but connecting with a purpose in a manner that enables both extraordinary individual initiative and extremely flexible self-organization based on shared locations, common challenges or interests, rank structure, affinity groups, mission sets and much more. The RallyPoint team is made up of those who have served and understand the unique challenges that a 21st century military presents to our service members and their families. I'm very proud to be joining RallyPoint's ranks."