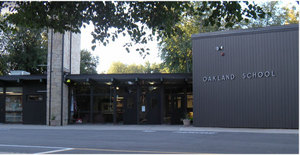 Bloomington Public Schools use Scrutinizer network analyzer to protect against cyber threats that off-the-shelf firewalls and antivirus software fail to detect.


SANFORD, ME -- (Marketwire) -- 12/13/12 -- Plixer International, Inc., a leading provider of NetFlow-based network traffic reporting, today announced that Bloomington Public Schools deployed its award-winning Scrutinizer network analyzer, to help protect its network from continued cyber threats that off-the-shelf firewalls and antivirus software failed to detect.

Bloomington Public Schools are comprised of 4,000 students, dispersed across seven different locations. Built to serve three primary groups, students, teachers and faculty, the schools' IT infrastructure is comprised of a central data center with Metro TLS Ethernet links connecting each school via a Cisco backbone as well as the Cisco Unified Computing System (UCS) Server. Finding the best solution to effectively protect the network from cyber threats is a big challenge, as Jason Radford, System Administrator at Bloomington Public Schools explains.

"Our network is like the 'Wild West,' with traffic coming from every direction," said Radford. "This makes it very difficult for our team to effectively monitor and trace network activity."

Over time, the reporting frequency of suspicious PC behavior such as unrelenting pop-up advertisements and extremely slow performance began to increase. After a thorough evaluation, the IT team found that a dangerous virus had manifested itself within the network, and begun reaching out to specific BOTNET Websites as well as sending e-mails to further propagate itself into other PCs and devices.

"Our antivirus software just didn't catch it," continued Radford. "It had already infected more than 100 machines. We turned to Plixer and their Scrutinizer solution for help."

Scrutinizer reports on which hosts, applications, and protocols are consuming network bandwidth and provides custom NetFlow reports to instantly sort data into useful information. Working with Plixer, the Bloomington IT team installed Scrutinizer and created filters for SMTP and specific subnets attempting to hit known BOTNET sites. By using a Scrutinizer saved report as a threat detection algorithm, in less than one hour, the team at Bloomington identified every single infected machine and stopped the virus.

"Scrutinizer permits us to drill-down into any type of traffic -- anywhere on the network -- so we can provide fast answers to potential problems. It has completely changed the way we monitor network traffic," Radford concluded.