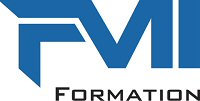 VANCOUVER, BRITISH COLUMBIA -- (Marketwire) -- 12/12/12 -- Formation Metals Inc. (TSX: FCO) (the "Company") is providing an update on the progress of construction on its 100% owned Idaho Cobalt Project ("ICP"), managed by JDS Energy & Mining ("JDS"). The ICP is comprised of the development of a mine and construction of a concentrator at a primary cobalt deposit in Lemhi County near the town of Salmon, Idaho, and the retrofit and construction of an electrowinning cobalt production facility in Shoshone County, near Kellogg, Idaho, U.S.A.

The following information outlines progress made on the ICP since our last update provided on October 4, 2012 and reflects the use of proceeds from our US$5.0 million debenture announced on October 17, 2012. Construction at the mine site concentrated on time critical construction tasks to prepare the project for underground development and winterization of the construction site. These tasks included access road upgrades, portal bench construction and the preparation of the Tailings Waste Storage Facility ("TWSF") to accept waste rock from underground development. Underground excavation to the ore face will commence once the time critical construction tasks are completed and additional mine finance is secured. The building of the required processing facilities such as the mill, concentrator and water treatment plant are expected to begin concurrently with underground development. Initial production is expected to begin between 9 and 14 months from the commencement of underground development.

Idaho Cobalt Project Mine and Concentrator Site, near Salmon, Idaho:

Specific tasks accomplished over the past several weeks include:


--  Excavation and sub-grade preparation and installation of the foundation-    drain piping of the south half of the TWSF--  Installation of a portion of the liners in the south half the TWSF--  Excavation and sub-grade preparation of the Water Management Pond    ("WMP")--  Septic system drain field excavation--  Installation of pipeline from Portal Bench to Big Deer Creek for treated    water discharge, including the in-stream diffuser, air release valves    and reclamation seeding and mulching of the completed right of way--  Work completed on the portal access road, TWSF haul road, soil stockpile    road and the WMP access road--  Repaired the 7900 level surface water diversion ditch--  Completed drilling of all monitoring and capture wells--  Security gate installed at the property boundary on the Big Flat area
The mine site has been winterized and construction efforts will continue upon the successful conclusion of mine financing.
Big Creek Hydrometallurgical Refining Complex, outside of Kellogg, Idaho:
Engineering and construction efforts at the refinery focused on the development of the Piping and Instrumentation Diagrams ("P&ID's") and General Arrangement ("GA") drawings at the Cobalt Production Facility ("CPF"). In addition, modifications of the silver refinery progressed to accommodate the requisite modifications for third party copper/silver concentrates as well as cobalt concentrates from the ICP. P&IDs show the connectivity of equipment, sensors, and valves in a control system. P&ID's also provide the basis for the conceptual layout of the CPF.