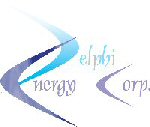 CALGARY, ALBERTA -- (Marketwire) -- 12/12/12 -- Delphi Energy Corp. (TSX: DEE) ("Delphi" or the "Company") is pleased to provide the following update.

Bigstone Farm-in

Delphi has entered into a farm-in agreement to earn up to a 75 percent working interest in 35 sections of Montney and Nordegg petroleum and natural gas ("PNG") rights in its core area of Bigstone, Alberta.

The farm-in contemplates Delphi drilling one vertical test well at Bigstone South, with an option to drill and complete a horizontal well in the Montney formation earning a 75 percent working interest in up to 32.5 gross sections of land containing Nordegg and Montney rights. The test well at Bigstone South is scheduled to commence drilling during the second quarter of 2013.

Delphi will also earn an additional 2.5 sections (1.875 net) of Montney rights at Bigstone East. The Company will farm-in on the Farmor's working interest by drilling four gross wells contemplated to be drilled in 2013 and 2014 as part of the Company's ongoing drilling program. In each of these four wells, Delphi will pay 100 percent of the drill, complete, equip and tie-in costs and retain 100 percent of the Farmor's working interest in each such well subject to a convertible gross overriding royalty payable to the Farmor until payout, after which Delphi will retain an average working interest of 76.25 percent in the wells drilled and lands earned. The recently drilled 15-10-60-23W5M well is the first of the four gross wells planned. The remaining three wells to be drilled also offset the Company's existing Montney production.

The transaction has several key benefits to Delphi:


--  Upon full earning, the Company will grow its land position by nearly 60    percent in the Bigstone Montney play from 41.7 net sections to    approximately 66.2 net sections.--  The farm-in nearly doubles the Bigstone East low-risk development    drilling inventory in the proven upper and middle Montney formations.--  The southern portion of the land block offers significant exploration    upside in the lower Montney and the Nordegg formation for liquids-rich    natural gas.--  Delphi's capital commitments are manageable and scheduled over an    extended period of time, however, Delphi is positioned to accelerate the    earning phase of this agreement should funding be available.
Operations Update
At Bigstone East, Delphi has completed the drilling of its fourth Montney horizontal well 15-10-60-23 W5M with a surface location at 16-03-60-23 W5M. The well has reached its planned total measured depth of 4,455 metres resulting in a horizontal section in the Montney formation of 1,424 metres, ahead of schedule and at lower costs. Completion operations consisting of a multi-stage slick-water hybrid frac program is expected to commence early in January. The drilling rig is expected to move to its next location and commence drilling after the Christmas break.
The Company's first three Montney wells continue to meet expectations for overall production rates and exceed expectations for NGL yields resulting in robust field netbacks. Field recovered condensate and shallow cut NGL yields continue to average above 60 bbls/mmcf (53 percent field and plant recovered condensate). The Company continues to optimize its drilling and completions practices to both reduce costs and increase production rates. Successful consolidation of available undeveloped land in the immediate area into a contiguous block is also contributing to increased capital efficiencies for optimized well spacing while minimizing capital requirements for infrastructure.