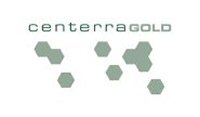 TORONTO, ONTARIO -- (Marketwire) -- 12/12/12 -- Centerra Gold Inc. (TSX: CG) -

This news release contains forward-looking information that is subject to the risk factors and assumptions set out on page 4 under the heading, "Cautionary Note Regarding Forward-looking Information". (All figures are in United States dollars.)

To view the complete drill results, graphics, and maps/drill sections discussed in this news release, please visit the following link: http://media3.marketwire.com/docs/CENTTABLEMAP.pdf or visit the Company's web site at: www.centerragold.com.

Centerra Gold Inc. is pleased to announce that it has entered into a binding Share Purchase Agreement with Stratex International Plc. to acquire Stratex's 30% interest in the Oksut Gold Project located in the Kayseri region of central Turkey. Upon completion of the transaction, Centerra will own 100% of the Oksut Gold Project. Consideration for Stratex's interest in the project consists of a $20 million cash payment at closing and a 1% Net Smelter Return royalty on the project, subject to a $20 million cap. The closing of the transaction is conditional on the conversion of six exploration licences to two operation licences, which are currently under application and are expected to be issued before the end of the first quarter of 2013, and other customary conditions.

Centerra and Stratex are parties to a joint venture arrangement, formed in 2009, to explore the Oksut Gold Project. Centerra earned an initial indirect 50% interest in the project by advancing $3 million to the joint venture through October 2011 and acquired an additional 20% interest in the project with an additional contribution of $3 million, which it completed in October of this year. Through November, Centerra has advanced $6.8 million for exploration work on the Oksut Gold Project.

Commentary:

Ian Atkinson, President and CEO of Centerra, stated "This transaction consolidates our interest in the Oksut Gold Project as we expect to transition the project from exploration to development. Our immediate objective is to define the limits of the Ortacam North deposit and complete enough drilling to calculate a resource estimate by the end of the year as we continue metallurgical and environmental baseline work."

Highlights:


--  The transaction consolidates Centerra's ownership of the Oksut Gold    Project to 100%.--  Total drilling on the project consists of 91 drill holes which have been    completed through November 2012 for a total of 26,034 metres of diamond    core drilling. Some of the better results from recent infill and step-    out drilling since the beginning of the fourth quarter of 2012 include:    --  ODD74 (step-out): 0.97 g/t Au over 35.8 metres    --  ODD80 (infill): 3.33 g/t Au over 196.3 metres    --  ODD81 (infill): 1.36 g/t Au over 73.4 metres    --  ODD84 (step-out): 1.05 g/t Au over 33.9 metres    --  ODD85 (infill): 1.35 g/t Au over 209.5 metres    --  ODD86 (infill): 2.16 g/t Au over 269.2 metres    --  ODD87 (infill): 2.46 g/t Au over 248.0 metres    --  ODD88 (infill): 1.03 g/t Au over 238.8 metres--  Five diamond drill rigs are currently on site drilling infill and step-    out exploration holes on the Ortacam North deposit.--  Preliminary metallurgical test work consisting of bottle roll tests on    core samples of oxidized and partially-oxidized material from the    Ortacam North deposit yielded recoveries from 60% to 87% on material    with a crush size of 100% passing 3.35 millimetres.--  Environmental baseline studies have commenced.--  Centerra's initial resource estimate is expected to be released in early    2013.