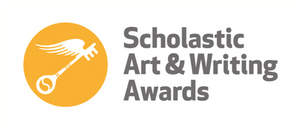 AVON, OH -- (Marketwire) -- 12/11/12 -- Attention all Andy Warhol wannabes! Duck Tape® brand duct tape announces its sponsorship of the Scholastic Art & Writing Awards, the longest-running, most prestigious recognition program and largest source of scholarships for creative teenagers in the United States, presented by the Alliance for Young Artists & Writers.

Students in grades 7-12 can join the ranks of Awards alumni like Richard Avedon, Robert Redford, Zac Posen, Sylvia Plath and Andy Warhol by entering their work in any of the Awards' 27 categories -- such as poetry, painting, sculpture, fashion design and photography -- for a chance to earn recognition, cash awards and scholarships.

This year, Duck Tape® has partnered with the Scholastic Awards to offer two new opportunities for students within their Mixed Media category, which challenges participants to create a piece of artwork using more than one medium, typically containing a three-dimensional component. The Duck Tape® Mixed Media Award will grant a $500 prize to five works in the Mixed Media Category, chosen by Duck® brand from a pool of National Gold Medal Scholastic Award winners.

While using Duck Tape® is not a requirement of the Mixed Media category in general, a second award, the Duck Tape® Brand Award, will provide a special $500 award for one work created using Duck Tape®. For inspirational ideas, students can visit the Awards' website and the Duck Tape® Facebook and Pinterest pages.

"With more than 150 colors and prints available, Duck Tape® has become more than just a simple home repair tool -- it's become a hugely popular design medium used for crafting, fashions and more," says Scott Sommers, director of marketing for DIY Tapes with ShurTech Brands, LLC, the marketers of Duck® brand duct tape. "Students continue to share their unique Duck Tape® creations on our social media pages, so we wanted to find a way to reward them for putting their imagination and ingenuity to use. We're proud to partner with the Scholastic Art & Writing Awards and the Alliance to encourage the creative thinking and innovation that we value so highly as an organization."

The 90th annual call for submissions for the Scholastic Awards is currently open with deadlines varying by region (December 15, 2012 through January 15, 2013). Students can find additional details and submit their work at www.artandwriting.org. National Award winners will be announced in spring 2013.