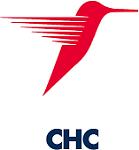 VANCOUVER, BRITISH COLUMBIA -- (Marketwire) -- 12/11/12 -- Revenue and earnings were up in CHC Helicopter's fiscal second-quarter 2013, as the company continues to transform itself into the most capable and efficient global helicopter-services operator.

CHC's revenue for the quarter, which ended Oct. 31, increased 6 percent from the same period a year ago, to $447 million. It was the seventh straight quarter of higher revenue and earnings since the company started its ambitious transformation. Net earnings were $7 million, compared with a net loss of $6 million in the FY12 second quarter.

Earnings before interest, taxes, depreciation, amortization and aircraft rental costs (EBITDAR), were $126 million, up 17 percent from the year-ago quarter. EBITDAR is CHC's primary measure of operational profitability.


                        Second Quarter                 Year-to-Date(U.S.$ in                               Change                        Change millions)              FY13        FY12  (ii)        FY12        FY11  (ii)                ------------------------------------------------------------Revenue          $       447 $       423    6% $       863 $       833    4%EBITDAR(i)       $       126 $       107   17% $       227 $       208    9%EBITDA(i)        $        77 $        65   19% $       130 $       124    4%(i) Non-GAAP financial measure. See reconciliation to applicable GAAPmeasure below.(ii) All growth rates in this release are year-over-year unless otherwisenoted.
The continued improvement spanned both CHC's flying and Heli-One business segments. Flying revenue rose 5 percent and EBITDAR grew 13 percent. For Heli-One, which provides maintenance, repair and overhaul (MRO) services, third-party customers sales were 11 percent higher and EBITDAR increased 48 percent.
William Amelio, CHC's president and chief executive officer, said the second quarter showed how the company is transforming its tools, systems and processes. Those changes are contributing to improving operating performance.
"Our people are also making sure we deliver on our purpose: to provide unmatched helicopter services that enable customers to go further, do more and come home safely," said Mr. Amelio. "The second quarter provided two vivid illustrations - one involving superb in-flight management of a crippled aircraft, the other an extraordinary evacuation of more than 270 customers from a North Sea oil-production platform that was in distress.
"Our objective isn't simply for CHC to be the largest and most profitable helicopter-services company. We're determined to be the best at all that we do for our customers."
BUSINESS HIGHLIGHTS
Helicopter Services (flying):
--  Flying results were driven by revenue and EBITDAR gains in the Americas    (mainly Brazil), Western North Sea (United Kingdom) and Africa Euro-    Asia. Sales were also up in Asia-Pacific.--  Significant wins in the period included new contracts with Marathon in    the U.K., Eni in Australia and Petronas in Mozambique.--  During the quarter, Atlantic Aviation - a partnership between Jagal    Group and CHC - received its long-awaited Air Operating Certificate in    Nigeria. Atlantic Aviation has twin-engine Sikorsky S76C+ medium-lift    helicopters to begin its support of Nigeria's fast-growing oil-and-gas    industry.