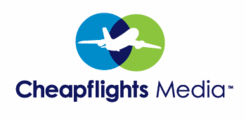 LONDON -- (Marketwire) -- 11/05/12 -- With the Presidential Election just days away, US voters remain sharply divided in their view of President Obama, with almost equal numbers naming him as the candidate of modern times they would most like both to fly their plane -- and eject from their plane (with a parachute, of course)(1).

In the recent poll of 1,062 US adults by online travel search and inspiration site, Cheapflights, the President was both the most popular choice as pilot of their plane (20.4%) -- and the leading candidate to be ejected (22.3%). There was some solace for the President, with the US public naming him as the candidate they would most like to sit next to -- with a 15.9% share of the vote.

Governor Romney, meanwhile, only polled third place as 'pilot,' behind former Republican favourite, Ronald Reagan -- and was a distant seventh in the 'seatmate' poll, with just 5.6% of the vote. Romney ran closer to Obama in the poll that no-one wanted to win: 'the candidate people would most like to eject from their plane,' winning 16.6% of the vote, behind President Obama with 22.3%.

The 'just for fun' survey underlines the ambivalence of the US public towards presidential and vice presidential candidates, particularly in this election -- but also in modern political history.

Popular pilots
Just over a fifth (20.4%) backed Barack Obama to fly their plane -- with Republicans demonstrating their ambivalence towards current candidate Mitt Romney by voting party favourite Ronald Reagan into second with 12% of the overall vote, compared to 10.9% for Governor Romney, in third.

Former President Bill Clinton was a popular choice as pilot on 10.3% of the vote, ahead of George W. Bush (9.9%), Stephen Colbert (5.8%) and Hillary Clinton with 5.7%. Dan Quayle was the candidate who the public trusted least at the controls -- polling a mere 0.2%.

Seatmate shenanigans
The choice of who to sit next to probably gave the public the best opportunity to vote purely on personality grounds. Obama was the winner here, with 15.9% of the vote, 1.1% ahead of number 2 choice, Bill Clinton receiving 14.8% -- and another heavyweight, albeit at the other end of the political spectrum; former President Ronald Reagan, who was third on 12.4%.

Other popular choices were: Stephen Colbert, who polled fourth on 11.8%, Sarah Palin (8.6%) and Hilary Clinton with 7.9%. That left current presidential challenger, Mitt Romney, a distant seventh with 5.6% -- but still ahead of Dan Quayle, the man who no-one wanted to get to know; scoring no votes.

Just get them out: 'ejection results'
Perhaps with his 2008 campaign slogan still ringing in people's ears, Obama scored his highest share of the vote in the poll he is probably keenest to avoid -- which candidate would people choose to eject from their plane. The President was the person most people wanted to throw out by some margin, with 22.3% of the vote -- ahead of Governor Romney (16.6%), who narrowly beat Sarah Palin into third (15.7%). Other popular candidates for ejection were: George W. Bush (9.6%), Jesse Jackson (7.1%), John Edwards (5.9%) and Paul Ryan (5.2%).