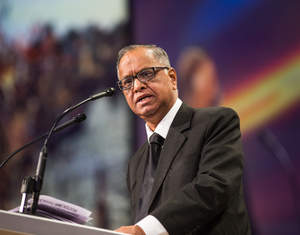 Renowned philanthropist and Infosys co-founder N.R. Narayana Murthy receives Global Humanitarian honors at The Tech Awards in Silicon Valley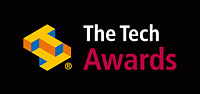 SILICON VALLEY, CA -- (Marketwire) -- 11/16/12 -- Indian philanthropist N.R. Narayana Murthy and a dozen innovators from around the world were honored Thursday at The Tech Awards, Silicon Valley's most esteemed program for honoring the people who create pioneering technology to benefit humanity.

Murthy received the James C. Morgan Global Humanitarian Award. Sponsored by Applied Materials, this award honors individuals whose broad vision and leadership help to alleviate humanity's greatest challenges. The Tech Awards, a signature program of The Tech Museum of Innovation, also recognizes 12 laureates in six sponsored categories: Intel Environment Award; Microsoft Education Award; Katherine M. Swanson Young Innovator Award; Nokia Health Award; Flextronics Economic Development Award, and Accenture Sustainable Energy Award.

"Technology uses the power of science to make life better for all of society," Murthy said. "I believe that technology not only has the power to make a difference in health, nutrition and sheltering the poor, but it also can enhance one's confidence and dignity. The Tech Awards recognizes this. And I am honored to be a part of this distinguished program."

Murthy founded tech services giant Infosys Limited along with six colleagues and went on to become one of India's most influential advocates for health care and rural development. Infosys established the Infosys Foundation in 1996. The foundation works in partnership with non-governmental organizations to help underprivileged communities in India that are focusing on healthcare, education and rural development initiatives.

"As an entrepreneur and a philanthropist, Narayana Murthy has focused on helping people achieve the economic empowerment that offers a path out of poverty," said Mike Splinter, Chairman and CEO of Applied Materials, Inc. "His passion and commitment to address humanity's greatest challenges exemplify the spirit of The Tech Awards."

Presented by Applied Materials, The Tech Awards has recognized 257 laureates since its inception in 2001. Their pioneering work has included building a "solar suitcase" to provide emergency lighting and power for medical procedures, developing an eco-techniques toolkit that improves the living conditions in rural communities and the creation of a heat-sensitive label for vaccine vials to make sure people receive potent immunizations.

This year's laureates represent regions as diverse as Africa, India and Latin America, and their work impacts people in many more corners of the globe. For their commitment to applying technology in practical ways to resolve some of the world's most challenging issues, the laureates are given a week filled with unique Silicon Valley business experiences and training and an unrestricted cash award up to $75,000. Judging for The Tech Awards is conducted by Santa Clara University's Center for Science, Technology and Society (CSTS). The CSTS acts as an independent party that organizes and convenes six panels of expert judges representing academia and the public and private sectors.