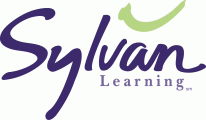 BALTIMORE, MD -- (Marketwire) -- 11/14/12 -- The holidays are just around the corner. Many of the gifts kids will receive are tech-toys. Computers, video games, cell phones -- all electronic gadgets are ubiquitous in our lives and the lives of our kids, but we should strive to keep our kids focused on their education, rather than busily distracted.

Children today are digital natives, and taking a realistic and practical approach to technology can ensure they thrive in the modern education system and surrounding world. Embracing this, Sylvan Learning introduced SylvanSync™, a new digital instructional system created to address the needs of today's students while engaging them in a new, modern way.

"Children today use technology in a natural, unthinking way," said Richard E. Bavaria, Ph.D., senior vice president of education outreach for Sylvan Learning. "They use smartphones, computers, tablets and other devices every day -- at home, at school or with friends -- to play, learn and communicate without thinking twice about it.

"Today's children encounter and use technology both with and without the guidance of their parents," Bavaria said. "While parents may sometimes feel potentially out of control with what their child is doing, when used effectively, technology can help serve as a vital tool in simplifying the complexity around learning and ensuring that their child learns while using technology, safely and wisely."

Sylvan Learning is offering parents of students of all ages some basic tips for guiding their children's use of technology this holiday season and into the New Year:

Elementary school

Safety first: As soon as a child first begins to use online resources, make sure to create a safe web environment. Carefully monitor and control usage, and employ protective tools such as safe search engines with parental controls. This is also the time to begin to educate children on some of the dangers of the Internet.

Match Up: Make sure you match up your child's use of technology with what she is learning in school. By doing your homework, you can ensure that what she uses outside the classroom supports what she is learning in the classroom. Look for programs that engage several senses -- visual, auditory and hand-eye dexterity.

Reinforce: Ensure your child has opportunities to relate virtual learning to real experiences. Standing in front of Niagara Falls, a device such as a smartphone or tablet can be used to get information about the landmark's height, composition, history, and so on. Children should be encouraged to use technology to reinforce what they see and learn in the real world, and use real-world experiences to reinforce what they learn using technology.

Enjoy Learning: As a child continues to refine her own specific academic interests, help her select digital tools that aid her in pursuing those interests, and that encourage creativity and the willingness to explore new ideas and concepts. www.BookAdventure.com is a free, fun reading resource that motivates and challenges students to read.