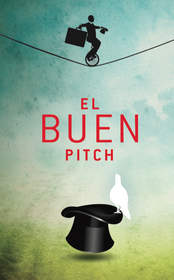 El Buen Pitch will recognize one agency for creating the best marketing plan for a non-profit or charity serving Latino communities.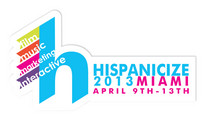 MIAMI, FL -- (Marketwire) -- 11/14/12 -- Organizers of Hispanicize 2013, the largest annual gathering of Hispanic marketers, media, bloggers, agencies and entertainment professionals, today announced the creation of "El Buen Pitch," a trailblazing, "The Apprentice"-style contest where agencies compete to create the best marketing plan for a non-profit or charity serving Latino communities. Hispanicize 2013 (www.Hispanicize.com) will be held April 9-13, 2013 at the Eden Roc Hotel on Miami Beach.

"El Buen Pitch is our Hispanic market industry's opportunity to give back to the Latino community by tapping into its collective power of creativity and innovation to benefit a worthy organization," said Manny Ruiz (@MannyRuiz), founder and creative director of Hispanicize 2013. "This contest is one of several high profile efforts we're undertaking to show brands as well as advertising, PR and digital agencies that our event's marketing industry agenda will be comprehensive and second to none."

How "El Buen Pitch" Works
Co-created by Hispanicize 2013 in partnership with leading Hispanic market trade media outlets PRODU, Hispanic Market Weekly, The Hispanic PR Blog and the Public Relations Society of America, "El Buen Pitch" will be one of the most widely and relentlessly publicized marketing contests ever conducted by and for the Hispanic market industry. The contest consists of four stages.

Stage 1 (now thru December 7, 2012)
During Stage 1, Hispanicize 2013 will conduct a national call for non-profit organizations or charities that serve Latino communities to nominate themselves to be the subject of the "El Buen Pitch."

Organizations have until December 7, 2012 to nominate themselves. (Nominate your non-profit or charity online by reading the contest guidelines and applying http://www.hispanicizeevent.com/el-buen-pitch.html). Due to the national visibility of the event and the magnitude of Latino media who are participating as partners, the non-profit or charity selected is expected to receive national exposure before, during and after the contest has concluded.

Stage 2 (December 15, 2012 thru February 1, 2013)
On December 15, 2012, the event's advisory board will announce the organization that was selected for "El Buen Pitch" and Hispanicize 2013 will widely distribute a detailed creative brief about the organization.