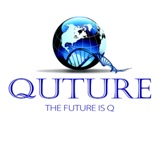 DAYTONA BEACH, FL -- (Marketwire) -- 11/13/12 -- Quture (OTCQB: QUTR) announced today the new hire of Paul L. Rudisill as the company's first Chief Business Development Officer. Rudisill is a global healthcare leader, known for his strategic and visionary strength. With more than 30 years as a clinician and healthcare executive, Rudisill's goal is to decrease the delta between life's longevity and one's quality of life. Rudisill has held leadership positions with large integrated delivery systems (e.g. Presbyterian Healthcare System and Methodist Health Systems), provider groups/MSOs and technology companies.

Quture is now engaged in marketing and sales of its QualOptima Analytics and Connectivity System. Rudisill has already begun working with his extensive contacts, dramatically adding to the company's prospects. However, his role and responsibilities at Quture go well beyond marketing and sales and channel distribution to strategic planning and implementation and continued product design, functionality and development. He is expected to play a significant role in plans for future mergers, acquisitions and international growth.

Rudisill's international experience and leadership is a major factor in his selection by Quture for this position. Rudisill was the Senior Executive for EDS' Global Healthcare Business Unit where he was responsible for developing EDS' strategic direction by refocusing on clinical outcomes and providing world-class service for the health industry. Rudisill has served as a consultant to many public and private healthcare entities both nationally and internationally such as the New Zealand Ministry of Health, South Australian Health Commission and other organizations in Asia/ Pacific, Latin America, Canada and the European Union. As an example of his success, Rudisill's vision created an annual savings of $21 million for one delivery enterprise in New Zealand, while opening up access and quantifiably improving care.

"Despite Quture's significant first to market advantage, we find ourselves in a continuous and competitive growing market for healthcare analytics," said Landon Feazell, Chairman and CEO of Quture. "Paul has previous significant involvement with the development of Quture, and we know his immense breadth and depth of insight, knowledge and global experience to implement the strategic plans of Quture. His passion for transforming data to information and information to knowledge make him an extraordinary addition to our Management Team. His leadership in areas such as predictive modeling and mobile phone applications will be invaluable to the future of Quture."

After his career with EDS, Rudisill founded The Healthcare Intellect Group (HIG) in 2000 where he focused on globalizing small and emerging healthcare companies using his extensive relations worldwide. HIG's clients ranged from healthcare professional service companies to financial/clinical technology companies. Rudisill helped to expand companies, not only in the depth of clients, but in the extent of product offerings related to clinical process and outcomes management. He is a hands-on executive with extensive experience in the healthcare industry, especially in the areas of enterprise planning/re-engineering, leadership, financial growth, use of technologies and prospective outcomes.