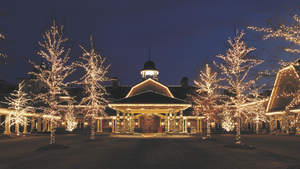 Discover unforgettable holiday traditions and exceptional Georgia vacation packages at The Ritz-Carlton Lodge, Reynolds Plantation. Featuring an array of special events and celebrations as well as luxurious hotel accommodations and personalized service, this Georgia luxury resort is the perfect escape for memorable holiday getaways.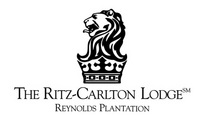 GREENSBORO, GA -- (Marketwire) -- 11/01/12 -- The AAA Five Diamond Ritz-Carlton Lodge, Reynolds Plantation offers locals and destination travelers luxury, special activities and vacation packages for a perfect holiday getaway. From ice skating in the beautiful Pavilion to indulgent spa experiences to sumptuous Thanksgiving and Christmas dining and a grand New Year's Eve celebration -- they're all part of the luxury Georgia resort's charming Southern hospitality.

HOLIDAY PACKAGES

Fire & Ice Package
Available November 18, 2012, through February 24, 2013

•Luxurious hotel accommodations in a resort-view guestroom •Unlimited ice skating •Valet parking for one vehicle per night •S'mores turndown amenity •$100 food and beverage credit per day •Starting at $329 per night, exclusive of tax

Breakfast with Santa Package
Available November 24, December 1, 8, 15 and 22, 2012

•Luxurious hotel accommodations (one or two nights) for four in a resort-view guestroom •Admission to Breakfast with Santa, includes breakfast gratuity •Starting rates: $369 Friday for one-night stay only; or $309 per night Friday and Saturday, two-night stay required, exclusive of tax

To book an unforgettable luxury Georgia getaway this holiday season, please contact the Lake Oconee resort at 800-826-1945 or visit http://www.ritzcarlton.com/en/Properties/ReynoldsPlantation/Default.htm.

SEASONAL ACTIVITIES & EVENTS

Ice Skating Rink Opens for the Season
From November 18, 2012, through February 24, 2013, 10 a.m. to 2 p.m. & 4 to 8 p.m.
Each year, The Lodge creates a dreamy 5,000-square-foot ice skating rink in the Pavilion. Healthy winter exercise and fun are accompanied by hot cocoa or hot apple cider. Skating is complimentary for resort guests; non-resort guests price per session is $30 for children 12 and under; $40 for adults (price includes skate rentals, if needed).

The Linger Longer Express Gingerbread Train Station Display
Daily from November 21 through December 31
A traditional favorite, this year's annual gingerbread masterpiece is the Linger Longer Express Train Station recreated from gingerbread, sugar, candy and lots of love. Children of all ages will love the intricate Christmas-themed spectacle created by the Georgia resort's talented pastry chefs.