Catch the Brandforce Social Media debate at WOMMA Summit.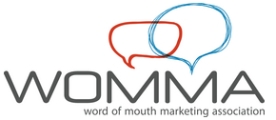 CHICAGO, IL -- (Marketwire) -- 10/31/12 -- The Word of Mouth Marketing Association (WOMMA) is excited to present the most talked-about social media debate of the year live at WOMMA Summit on Tuesday, November 13th in Las Vegas. The highly controversial author of "Social Media is Bull#$%@," BJ Mendelson, will stand off against NY Times best-selling author of "Likeable Social Media," Dave Kerpen. The audience will select the winner live at WOMMA Summit on Tuesday, November 13th.

Kerpen and Mendelson started going head-to-head last week in this pre-debate video attack ad. WOMMA also hosted a Twitter chat (which turned into an on online brawl) that had over 6 million impressions and lots of heated pre-debate discussion.

Here are a few things Mendelson and Kerpen had say about social media during our recent Twitter chat:

According Mendelson, "Eventually, 'social media' will go away like 'Web 2.0' and the companies will move on to other BS."

But Kerpen says, "At #WOMMASummit I will use data & dozens of case studies to demonstrate the business value of #socialmedia."

The debate will be moderated by John Moore, and it is sponsored by Brandsforce, a plug & play social media marketing platform that generates conversations, engagements and measurable actions on social networks.

"Brandsforce is very excited to be a part of the WOMMA family and Summit 2012," Nili Goldberg, co-founder and CEO of Brandsforce, said. "As we are playing an active role in solving the marketing debate of how to take word of mouth online effectively, and are proud to have introduced the Brandsforce advocacy platform in 2012 providing a full solution to this marketing challenge, it comes natural to us to present this social media debate of the year. We are looking forward to seeing you all there."

WOMMA Summit is the leading conference for marketing professionals, focusing on creating talkable brands around the world through word of mouth and social media marketing -- and WOMMA is proud to offer the best and most exclusive content to our Summit attendees.

Here is some of the exclusive content being offered only to WOMMA Summit attendees from November 12th-14th at the Wynn Las Vegas:

Exclusive Research from Time Warner Broadcasting Systems

Attendees of WOMMA Summit will hear from our brands-only keynote Jack Wakshlag, Chief Research Officer at Turner Broadcasting System, Inc. Jack Wakshlag will be presenting exclusive research carried out by Time Warner Medialab Study on Social Media and TV, which tracked millennials' behavior with second screen and social media principles.