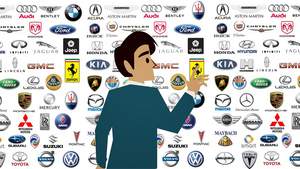 Expats can choose any make or model, new or used available in the U.S. From a Ford to a Ferrari. No U.S. credit score needed to be approved for financing. ExpatRide will assist the expat with choosing the right vehicle financing for their new car.



BOCA RATON, FL -- (Marketwire) -- 10/30/12 -- ExpatRide now offer expatriates in USA four different expat car financing and expat car leasing options. The options make it easier for expats to choose the financing option which fits their assignment in the U.S. ExpatRide offers the broadest expat car program in the U.S. Expats moving to USA can now choose their new or used vehicle from any car dealership nationwide and combine it with the expat auto loan option best for them.

No other company offers as wide a range of vehicles, dealerships, pick-up and return locations and financing options. Expat customers do not need a U.S. credit score to be approved for any of the following new financing options offered to expats in the U.S.

The four financing options are:

1. Open Ended Equity Lease program - Tailored for the expat
Technically a bank loan with a residual value giving the customer the best and most flexible financing solution. The "Open Ended Equity Lease" provides the flexibility of a bank loan and the low monthly payments of a lease. Early termination is possible and there are no wear and tear penalties. This flexible lease option is usually only available to businesses. Customers are responsible for the un-depreciated amount, called the reduced book value (RBV), when the lease term ends or if they exit the lease early. If our partner sells the vehicle for more than the RBV at the end of the lease, the customer gets to keep the difference. If we sell the vehicle for less, the customer pays the difference.

2. The Closed End Lease
Function the way many customers perceive all leases to function: Customers are restricted to a specific mileage and are charged a fee for every mile over the contracted limit. Customers are also responsible for any abnormal wear and tear, such as broken, dented, or damaged items. They are also responsible for a cancellation fee if they have to break the lease earlier than the term.

Important questions to ask before deciding for a "Closed End Lease" is "How much will it cost me to break the lease at any time during the lease term?"