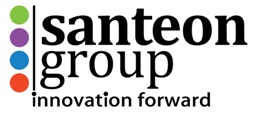 RESTON, VA -- (Marketwire) -- 10/26/12 -- Santeon Group, Inc. (OTCBB: SANT) announced today it will be debuting its new ubroadcast.com live streaming platform on Saturday, October 27, 2012 at 12:00PM EST as part of an event hosted by Georgetown University's School of Conflict Resolution and OneBlue.TV. The debut of Santeon's new and improved live streaming platform coincides with a simulated exercise, sponsored by Georgetown, that will demonstrate the influence of social media, and specifically video, in shaping political and social interaction in nations with heightened levels of international focus. The simulated exercise will use current international diplomatic challenges as discussion platforms for faculty, staff and students from the Georgetown University School of Conflict Resolution, political think tanks, potential government representatives and the public to participate as representatives of the various constituencies that would be involved in political change. Information about the event can be found at www.iranresolved.com

"We are honored to be able to debut our platform and participate in this event," said Dr. Ash Rofail, Chairman and CEO of Santeon Group, Inc. "We are excited to provide a platform that encourages a social media-based dialogue and will provide some insight into the potential impacts these venues can have," stated Dr. Rofail. "We are even more excited about the re-launch of the new and improved ubroadcast.com platform with its new technology and innovative vision. I am confident that this release is a game-changer in the world of live streaming and specialized content delivery and am looking forward to sharing more about it in the weeks to come. We are committed to launching the new platform before the year-end," concluded Dr. Rofail.

Santeon will be releasing the full features and functionality of the new and improved ubroadcast platform during the fourth quarter 2012 and will make a public announcement at that time. Santeon encourages existing and prospective customers to sign up and express their interest at www.ubroadcast.com where they can get a sneak preview of the new platform.

Disclaimer:
Santeon has no political affiliation, bias or position on the content or discussions that will form the basis of the simulated exercise. Santeon's involvement is limited to being a technology enabler for the exercise.

About Santeon Group, Inc.
Santeon Group, Inc. is a technology company headquartered in Northern Virginia with offices in Reston, VA, Tampa, FL, Cairo, Egypt and Pune, India. Santeon offers products and services in Agile training and transformation, healthcare and media. Santeon's goal is to serve emerging markets by providing technically superior products and solutions while reducing the cost of ownership and deployment of these solutions through a strong channel partner and distribution model. For more information please visit our web site at http://www.santeon.com.