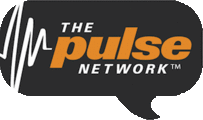 CANTON, MA and BOSTON, MA -- (Marketwire) -- 10/02/12 -- The Pulse Network (The Pulse) and the Massachusetts Innovation & Technology Exchange (MITX) announced today that their joint Inbound Marketing Summit (IMS) and FutureM programming will be attracting thousands of marketers to Boston on October 23-24, 2012 to network with peers, learn from experts in tech and marketing innovation, and hear from some of the industry's top authors, strategists and thought leaders.

The partnership between IMS and FutureM includes five shared keynotes, where attendees of either event can attend this shared programming, featuring:

•Clark Kokich, Chairman at Razorfish and author of Do or Die, on Why CEOs are Terrified of New Digital technology and What to Do About It, •Chris Brogan, social media pioneer, Pulse advisor and President of Human Business Works, on The New Digital Marketplace, •Shiv Singh, Global Head of Digital at PepsiCo and author of Social Media Marketing for Dummies, on Digital Disruption -- Why No One is Equipped For the New Era of Marketing, •Dorie Clark, Author, Consultant and Forbes columnist, will moderate a keynote panel on Digital Marketing in the Political Area with Nicco Mele of Harvard Kennedy School and Michael Schrage of the MIT Center for Digital Business, and •Marty St. George, SVP of Marketing and Commercial Strategy at JetBlue Airways.

Stephen Saber, chief executive officer of The Pulse Network said, "By teaming with MITX, the combined FutureM and IMS sessions will be the largest, most exciting programs for enterprise CMOs and business leaders in the industry. We are looking forward to seeing many old friends and making new friends at the Hynes in October." In addition to the five shared keynotes, both FutureM and IMS attendees will have access to showcases from more than 30 leading solution providers.

"Attendees at FutureM and IMS will see stuff that they haven't seen anywhere else, it's about pushing the boundaries of what's next at the intersection of marketing and tech. And, of course, there's some great networking and other fun surprises happening too. We are thrilled to team with The Pulse and bring this week-long celebration of marketing innovation to Boston," said Debi Kleiman, president, MITX.

To learn more about IMS Boston (October 23 - 24, 2012), please visit, www.InboundMarketingSummit.com. In addition, The Pulse will be providing live streaming coverage of keynotes sessions and conference highlights on www.thepulsenetwork.com.