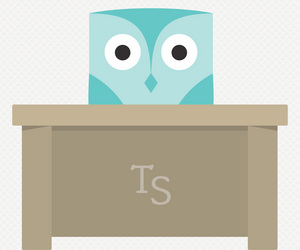 TeachingShop.com mascot Hoogo (the owl) helps promote the digital movement in education.



PERTH, WESTERN AUSTRALIA -- (Marketwire) -- 10/02/12 -- TeachingShop.com is the unique education-focused online store that's making over 150,000 education eBooks, audiobooks and software resources instantly available to teachers and students at all levels, worldwide. That's a figure that's set to rise as increasing numbers of publishers join TeachingShop.com at the forefront of the rapidly growing digital teaching and learning movement.

As education specialists, TeachingShop.com makes it easy for teachers, home-schoolers, parents and students to quickly find and download the most relevant digital learning resources. Customers can search the shop by student age, subject area and four teaching areas: Primary, Secondary, University, and Vocational and Trade.

TeachingShop.com CEO Rob Boulton explained, "We have a great range of digital academic products on the site, allowing teachers to mix and match products from various publishers to create the ultimate resource collection for their classroom. Teachers can print the worksheets they need for a lesson and work directly with eBooks and software in the classroom using their computer and a projector, or an electronic whiteboard.

"The result is a more engaging, interactive classroom experience for teachers and students alike."

Digital teaching resources also provide a number of practical benefits.

A relief teacher who is called on at short notice can't afford to wait for a hard copy teaching aid to be shipped. Similarly, a teacher working in a remote school may not want to bear the high postage fees associated with having a heavy textbook mailed out to them.

"Digital education products can be downloaded instantly from TeachingShop.com, so there's no queuing at shops, or bags laden with heavy books, or inconvenient waits and delivery times," Mr Boulton said. "Plus, with no shipping costs and lower product prices, teachers make considerable savings when they switch from hard-copy resources to digital versions."

In addition to e-learning resources that span the education spectrum, TeachingShop.com provides educational eBooks, audiobooks and software in an equally diverse range of formats.