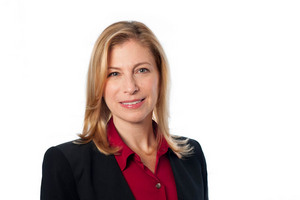 NEW YORK, NY -- (Marketwire) -- 10/17/12 -- Tremor Video -- a video advertising technology company that provides a full suite of media and digital advertising services to brand marketers and their agency partners -- has named media industry veteran Lauren Wiener as President, Global Sales and Marketing. Wiener joins Tremor Video from Meredith Corporation, where she most recently served as SVP of Meredith Digital.

In this newly created role, Wiener will oversee Tremor Video's U.S. and international advertising sales and marketing departments. Wiener will join the company on October 22 and report directly to Tremor Video CEO Bill Day. CRO Randy Kilgore and CMO Melinda McLaughlin, both members of the company's executive team, will report to Wiener.

"Lauren's exceptionally strong relationships with ad agencies and brand marketers will accelerate our ability to broker large-scale, strategic partnerships," said Bill Day, noting too that her entrepreneurial and team-building personality is a cultural fit. "Furthermore, she has a proven track record balancing the needs of both the advertising and investor communities within a public company environment."

The appointment comes at an opportune point in the company's seven-year growth, marked by groundbreaking first-to-market video solutions and industry accolades. The company has pioneered cost-per-engagement (CPE) online ad-buying models and is now also the first and only provider to offer CPE pricing for mobile video ads. With this model, the advertiser pays only when a viewer engages with an ad. Last month, Tremor Video was ranked 13th on The Wall Street Journal's list of the Top 50 U.S. Start-Ups backed by venture capital. In May, The Festival of Media named Tremor Video's VideoHub advertising platform "Hot Company of the Year."

Differentiating the company from all other video competitors are its direct relationships with some 800 publishers, 170 of which work with Tremor Video on an exclusive basis. This ensures that ads are seen by the right audiences in the context of high quality and high-performing content. Comedy Central, The History Channel, Men's Health, National Geographic, Parenting, The New York Times, VH1, and Women's Health are just a few of the top-tier publishers with whom Tremor Video has exclusive arrangements.

Said Wiener: "Tremor Video is leading the way for brand marketing across all screens. The company continues to do groundbreaking work integrating Nielsen GRPs and prioritizing transparency. Its proven success in delivering campaigns that yield purchase intent and other key metrics underscores Tremor Video's singular focus on bringing the power of sight, sound, motion, and touch to big brand marketers, at scale."