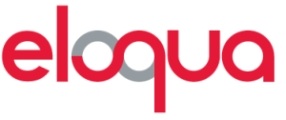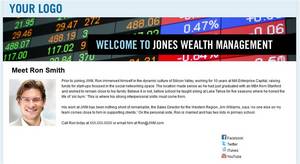 Eloqua Asset Management provides wholesalers with a set of relevant, personalized email templates which can be sent to financial advisors.


VIENNA, VA -- (Marketwire) -- 10/15/12 -- Eloqua (NASDAQ: ELOQ), the marketing system of record for modern marketers, today announced the release of Eloqua Asset Management, a solution that enables mutual fund wholesalers, institutional asset managers, and marketers within the financial services sector to strengthen relationships while reducing overall marketing costs. Building on Eloqua's experience in the financial services market helping companies such as Schroders and many others surpass their marketing and revenue performance goals, Eloqua Asset Management is the first solution designed to meet the needs of asset management marketers.

Today's asset management marketers and wholesalers are facing increased pressure to communicate and engage more effectively with financial advisors within a highly regulated business environment. A crucial element to success in the asset management market is trust, a result of building relationships between wholesalers and advisors. The Eloqua Asset Management solution allows wholesalers to gain advisor trust by personalizing and delivering the most appropriate information at the right time.

Along with increased interest in CRM and marketing technologies, financial institutions are looking to improve data quality and automate processes such as client reporting. Approximately 75% of surveyed respondents in a CEB TowerGroup study titled "Client Reporting Solutions Technology Analysis"(1) believe inaccurate, non-standardized and incomplete data impacts a firm's ability to provide high quality service to clients. Eloqua Asset Management helps standardize and update data to improve campaign performance and results.

"Asset management firms are facing increased competition for advisor attention and product shelf space. Ensuring consistent, personalized and auditable communication between asset management firms and distribution channels is critical to increase trust and reduce costs," according to CEB TowerGroup research director Gert Raeves.

Eloqua Asset Management offers marketers a unique set of features and functions including best practice templates and workflows along with a structured content approach that can be used to send highly personalized communications to advisors. Institutional sales needs to market directly to decision-makers and enhance relationships with fund managers and their consultants. In a regulated industry such as financial services, compliance and security are critical. Eloqua Asset Management helps customers comply with SEC regulations by providing the necessary tools and infrastructure. For example, a copy of every communication -- whether sent by wholesalers, institutional sales, or marketers -- is saved and archived for audit purposes and all email communications are sent via branded IPs.