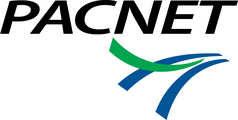 SINGAPORE -- (Marketwire) -- 10/14/12 -- Pacnet ("Pacnet" or "the Company"), a leading provider of integrated network and technology solutions in Asia Pacific, today announced that recently appointed Chief Executive Officer and highly regarded industry executive Mr. Carl Grivner and the Board of Directors have developed a proactive strategic plan to fast-track the transformation of the Company, create a more nimble and competitive organization, and enter a new phase of accelerated growth and profitability.

Following an extensive review of many options, the Company is commencing a series of initiatives that will have a transformative impact and position Pacnet to address key objectives and priorities. These include focusing exclusively on high margin core businesses, upgrading offerings, streamlining operations, and reducing costs. Additionally, Pacnet will focus its expansion efforts on markets with the greatest opportunities and invest in the future through more technology and network upgrades, new data centers, and a comprehensive suite of managed services. To efficiently carry out these initiatives and maximize their benefits, Pacnet will leverage its well-known brand, valuable set of assets, solid customer relationships, and strong underlying business.

"Our aim is to become the leading provider of network and technology solutions for enterprise and carrier customers in Asia Pacific," stated Mr. Carl Grivner, Chief Executive Officer. "We currently have an unquestionable market leading position and Pacnet is a key gateway into Asia Pacific's vibrant markets. However, in order to maximize the many current market opportunities, better serve our customers, stay ahead of competition, and build the strongest Pacnet possible, we are planning to implement a number of transformation initiatives. We intend to leverage and build on our very strong foundation but we will also make important and necessary changes that will refine our business model and enable Pacnet to enter a new phase of accelerated growth and improved profitability."

Overview of the Transformation Initiatives
While there were several important initiatives already underway, the Company's new strategic plan is officially launching in the fourth quarter of 2012. The plan comprises five key strategies including:

1) Focus exclusively on carrier and enterprise customers.

Fine-tuning its commercial approach will enable the Company to deliver better and more targeted solutions to its carrier and enterprise customers, who include some of the world's leading content providers and e-commerce firms. This will also translate into greater sales of higher margin business for Pacnet.

2) Leverage existing unrivaled data center capacity and introduce additional managed services for customers.

The Company will look to deliver "IT as a service" by introducing a wide range of new value added services such as full data management, virtual hosting, and security products.

3) Expand the capabilities and reach of Pacnet's network in China.