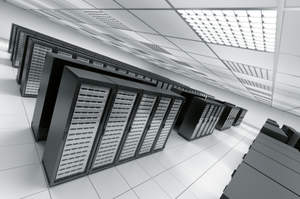 FieldView Solutions' expansion meets the needs of global data center infrastructure management (DCIM) marketplace.



EDISON, NJ -- (Marketwire) -- 10/11/12 -- Further building its global reputation as the industry's premier Data Center Infrastructure Management (DCIM) provider, FieldView Solutions today announced it is expanding the company's global presence. Driven by overwhelming customer demand, the company is expanding into new regions in Europe, Central/South America, and Asia Pacific.

Currently, more than 20 percent of FieldView Solutions' business is derived from outside the United States. This growth is driven by the mounting volume of processing and applications used by today's businesses, as well as increasing storage requirements, leading to the need to monitor and control the rising energy costs of ever-larger and ever-more-power-hungry data centers. According to a recent article in technology%2fdata-centers-waste-vast-amounts-of-energy-belying-industry-image.html%3fpagewanted%3dall%26_r%3d1%26">The New York Times, this is evidenced by companies such as Facebook, which handles information generated by one billion users, necessitating massive numbers of servers across hundreds of thousands of square feet.

"Many data centers are struggling to properly mitigate the risk of down time as well as control facility expenses," said Fred Dirla, Chief Executive Officer, FieldView Solutions. "Most data centers are outfitted with proprietary systems that monitor energy usage, capacity and performance in separate silos. To exploit cost and efficiency possibilities fully, the market is turning to DCIM solutions as a means to automatically extract a wealth of information -- from the facilities and IT areas -- to make better, informed decisions. Today's announcement is clear evidence that FieldView Solutions is gaining tremendous momentum on a global scale."

As part of an expanded presence in Central and South America, FieldView Solutions today unveiled a new agreement with TCSolutions. Located in Brazil, the company provides infrastructure solutions for mission-critical environments, focusing specifically on data center requirements. The partnership enables TCSolutions to resell FieldView Solutions' DCIM offering throughout the Central/South American markets -- including Brazil, the world's sixth largest economy.

"The constant need to monitor power and cooling, combined with best practices of preventive and predictive maintenance and exponential growth of Data Center market in South America, offer FieldView DCIM solution a tremendous opportunity in this market," said Jayme Cosceli, CEO, TCSolutions. Frost & Sullivan projects an annual Data Center market growth in Brazil at 10 percent per year by 2017.