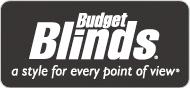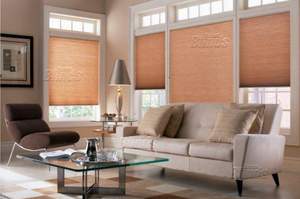 Cellular shades have light filtering and room darkening qualities. And their design looks simple on the surface, but look closer and you'll see that cellular shades not only look great, they also have insulating properties that make your home cool in the summer and warm in the winter.


ORANGE, CA -- (Marketwire) -- 10/01/12 -- Does the glare from your window block out your TV screen? Don't ever miss another touchdown in the last seconds of the game again. The days are slowly growing shorter, the hot weather is beginning to climb down from its summer peak, and fall sports and television programs are gearing up for their seasonal debuts. You might want to address your TV viewing situation before the NFL gets too deep in the season and you realize that you have glare attacking your TV from every angle!

As you prepare for your exciting fall sports and television programs, consider giving your football game-watching lair a facelift so you can hang out in style and watch the game from anywhere in the room. A simple solution to optimizing this year's football season at home is to block out the glare. Don't look any further than the experts at Budget Blinds to be your partner in light control. No matter what kind of atmosphere you are attempting to create with your theme, one choice remains constant -- picking the right window coverings for the type of TV you plan to use. Do you plan on keeping the room dark for viewing pleasure, or do you prefer the natural light from the sun? This short checklist will help you decide on what type of TV and window treatments you need depending on your television viewing tastes.

Guys who are lucky enough to have a man cave or hangout area might want to consider a fun sports fan theme or a sophisticated leather furnished theme. For the sports bar look that you and all of your friends can enjoy, your first priority is to find window treatments that will reduce the glare on your television. Use graphic shades with your team's mascot or logo on them, so when you draw them down for optimal viewing they will create another decoration of your favorite squad. The graphic shades are a roller shade that will help to filter light. Use these with a LED or LCD TV.